Unacceptable Delay in the Concession of Citizenship for Sephardic Jews
92
people have signed this petition.
Add your name now!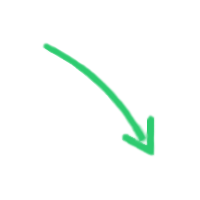 92

people

have signed.

Add your voice!
Maxine K.
signed just now
Adam B.
signed just now
Dear Prime Minister Pedro Sanchez, Congressman Jon Iñarritu, and Justice Minister Juan Carlos Campo:
The Sephardic Community is writing the Spanish government on an urgent matter. We are Spanish by blood. We are descended from Spanish Jews who were stripped of their citizenship due to their faith in 1492. We were grateful that Spain and Portugal recognize the expulsion of Sephardim from the Iberian Peninsula was unjust, and we were elated with both nations offered us the opportunity to return home.
We´re writing to you in regards to the Sephardic nationality law. In particular, the Sephardic nationality law allowed people of Sephardic heritage to apply for Spanish citizenship provided they started their applications by October 1, 2019. Lately, there have apparently been no new citizenship concessions. A prominent lawyer has said that there are 44,000 solicitudes, and only 6 people processing them. He said it will take three years to get Spanish citizenship under the Sephardic law. This is not what we were originally promised by these lawyers, who told us it would take only a year. Many of us had planned to return to our homeland, Spain, which we love long before then.
There´s a problem with this. Spanish lawyers came to the United States, to American Jewish organizations and promised us we would get citizenship within a year. Most Sephardim who apply for Spanish citizenship under this law would not have applied had Spanish lawyers not advertised this as a way of restitution for the past persecution of Jews. Over 100,000 people started this process, which costs 6000 or so per person. Meaning Sephardim have spent millions of dollars on this, and there are few government employees processing our applications. Plus, we all have older relatives who may die before they get citizenship. We ask the Spanish government to rapidly grant citizenship to Sephardim, and we also ask that the Spanish government take extra care in speeding up the process for the elderly and for the seriously ill.
Please keep in mind that people who immigrate to Spain did not have to spend such large amounts of money on Spanish citizenship, and most regular immigrants to Spain were never persecuted by the Spanish state. Additionally, many Jewish families after expulsion from Spain faced other forms of persecution such as the Holocaust during WW2, and other tragedies. We respectfully request that the Spanish government expedite Sephardic applications via royal decree and devote the proper resources to solving the cases already submitted.