Stop Student Displacement Prior to Sporting Events
205
signers.
Add your name now!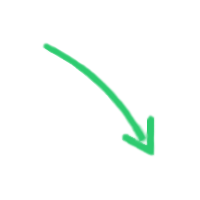 205

signers.

Almost there!

Add your voice!
Maxine K.
signed just now
Adam B.
signed just now
To:

Department of Transportation Services (DOTS)
e-mail: jdallen@umd.edu web: www.transportation.umd.edu
Dear Director Allen,
We very much appreciate the services the DOTS provides (especially the reliable shuttle service), and we ask that you please consider our request to not displace commuter students prior to sporting events. Currently, a student must obtain a justification letter signed by faculty explaining why his or her work is important enough to not move. Faculty and staff retain the privilege to not be displaced for sporting events, but undergraduate and graduate students (many who either pay the university directly or are subsidized by state or national funds) are not allowed this privilege. While we wholly support the attendance of sporting events at the university, we feel it is unfair that the DOTS displaces students with parking permits prior to and during a sporting event. Also, students should not have to disturb already-busy faculty to get an exemption and remain in the parking lot. It seems reasonable that students who are on campus for their education should not be interrupted for fans attending an extracurricular event.
We understand that agreeing to this request would imply that commuter students do not have to pay for event parking if their pre-paid lot is a lot reserved for an event. It would also imply a loss of revenue for the DOTS in the form of fines given to students who remain in the parking lot, but this may not be a substantial loss. For almost every event we have observed, the parking lots appear to be sparsely populated and they still would be if the students remained since most games occur during the evenings when many students have left for the day.
The lost revenue is then at most equal to the sum of fines applied to the relatively small number of commuter students who stay late to attend classes, study, and work.
We would appreciate if the DOTS could provide statistics for the number of parking spots sold during sporting events.
Even in the less common case of very popular game (e.g. the Duke game), there appears to be plenty of nearby parking available for attending fans, and we believe the relatively few remaining commuter students will not significantly affect this availability.
Attached is a petition signed by many students and staff who believe this is the correct course of action. Agreeing to this request will also be a great way to bring positive publicity (e.g. via word-of-mouth and the Diamondback) to the DOTS. It not only shows special consideration for the students of UMD, but it is also an example of the DOTS commitment to education provided at College Park.
We thank you in advance for your consideration. Sincerely,
Geet Duggal, Darya Filippova, and Robert Patro Graduate Students, Computer Science
and the Undersigned
Sponsor
Geet Duggal, CS, UMD Darya Filippova, CS, UMD Rob Patro, CS, UMD
Links