#CaptheCaseload Campaign for Safety in Sonography
2309
people have signed this petition.
Add your name now!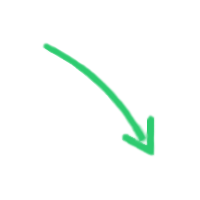 2309

people

have signed.

Add your voice!
Maxine K.
signed just now
Adam B.
signed just now
Welcome to the #CaptheCaseload Campaign to advocate for #SafetyInSonography. We must minimize recognized risks that can cause injury or harm in ultrasound with actionable solutions and strategies. Sonographers are in an undeniably high risk category for exposure to COVID-19, which only aided to increase the hazardous work environment for a workforce already suffering from detrimental Work-Related Musculoskeletal Disorders (WRMSD) from performing diagnostic medical sonography. With a lack of clear direction or accountability from industry leaders when it comes to meeting the increasing challenges of navigating multiple hazardous risks in ultrasound, you wind up with a current workforce where a reported 90% of sonographers are scanning in symptomatic pain, while another 91% said in a recent poll that they did not feel they had a work environment free from recognized hazards that can cause them harm or injury. (Please see UUDS White Paper on WRMSDs) This is multifactorial; however the two most significant risks causing injury are the unchecked and unbalanced increasing patient caseloads. We need to #CaptheCaseload.
When Workloads exceed the Workforce you get injuries and the documented cases of WRMSD's in Sonography are substantial. Ratios are used in healthcare for nursing to optimize safety for patient and provider. The thinner nurses are spread out, the less time they can devote to each patient and the less quality of care is able to be both given and received. Caps are used in baseball to optimize safety for the athletes' arms/shoulder that is subject to injury. The ability to perform work with the forceful nature of the job duties required to throw a ball repetitively with an abducted upper extremity over extended periods of time, over the course of years, requires proactive strategies to maintain maximum productivity for as long as possible. In Ultrasound, it is time to consider how ratios and caps play a role is maximizing quality patient care and minimizing provider injury. To achieve this, we need to #CaptheCaseload.
The Ratio Case Load Cap / Shift Hour in Sonography is how we answer the call to action when it comes to how many is too many cases to scan per shift. With a surplus of information and data that supports the use of ratios and caps to minimize risk and reduce injury we can also conclude without a doubt that without any recognized caps or ratios in ultrasound, we will never stop the work-related musculoskeletal injuries that are plaguing the industry. Sonographers also need adequate access and opportunity to perform and promote soft tissue recovery and healing on the ligaments, tendons, and muscles of the sonographer shoulder and wrists. Implications from a weak and unstable shoulder affect the entire body, which is why sonographers are suffering from dozens of unique WRMSD's with the most prevalent ones being recognized by OSHA as MSD's. We need to prioritize MSK health with Offensive Soft Tissue Recovery (STR) Approaches that can be covered in an HSA like Massage Therapy and Chiropractic's, Other STR tools should be readily accessible onsite and at home with the collective goal to always avoid the need to rehabilitate the body with Defensive Scar Tissue Rehabilitation like shots and surgical interventions. We need to #CaptheCaseload.
Ultrasound is the most utilized modality in imaging today and the workload is by far exceeding the workforce, leading to increased incidences of injury from WRMSD's. It's also gaining more momentum as an adjunct modality for surgical assists and interventional procedures as its lightweight and more portable in size, aiding to an increase in static postures and WRMSDs. But no one seems to be taking into account that while equipment has improved and popularity has increased, sonographers are the ones on the operating end of these machines suffering from massive amounts of very serious injuries in their bodies, all associated from the hazardous work that is involved in creating a diagnostic ultrasound examination without any caps or accountability. We need to #CaptheCaseload
As ordering providers increasingly popular first choice of imaging, as it's considered safer for patients with little prep, cheaper and more accessible to provide, and yields a sizable ROI, it's also physicians last resort of imaging because of it's portable capabilities and it technically doesn't have a "weight limit" like other imaging modalities such as MRI & CT. Although every credentialed Sonographer will attest to the fact that they are unable to change the laws of physics when it comes to adequate sound penetration through 20 cm of patient fascia and its impact on the force necessary to be both exerted by and absorbed by the sonographer shoulder, many times does not appear to outweigh the benefit or even validity of the examinations being ordered. i.e. exerting downwards forces of pressure that your body must also absorb from 450lbs of patient body habitus, to re-confirm a known gallstone that was found multiple times on several imaging modalities. However, on the flip side, for sonographers who are maintaining their static postures during hemodynamically significant stenosis evaluations or incompetent cervix findings, they do the strenuous work because they are proud to be sonographers and love the many different applications and ways to serve as healthcare providers and participate in the care of patients in meaningful and challenging ways. However we cannot continue to do it in the exceedingly traumatic impairment that the workforce is enduring. We need to #CaptheCaseload
The misconception that "total case time" and "total exam time" are the same thing also needs clarification. Just because an exam takes 30 minutes to scan from start to finish does NOT mean that's how long sonographers need to complete that case. The scope of the highly sought after diagnostic medical sonographer calls for the thorough history review, diagnostic image acquisition, impression reporting, and infection control standards to be utilized for each patient in order to fulfill the clinical responsibilities of their job duties as a credentialed provider. With the present scheduling of case loads, sonographers barely have enough time to follow the four basic critical points to deliver adequate patient care, let alone take the time for the 5th one that's the most important to their own wellbeing, Soft Tissue Recovery Time. #STR #OffensiveSTR
Time and tools should be made readily accessible at worksites to facilitate soft tissue recovery and healing after the repetitive micro traumas endured by static, prolonged, and or awkward postures coupled with exertion and absorption of force on the body of the sonographer. Soft Tissue Recovery Time MUST be recognized as a critical component to the total case time need for a sonographer to complete a case to scope. We need to #capthecaseload
Whether you scan in an Obstetrics & Gynecology, hospitals, a vascular, echo lab, breast centers, ortho setting, or a general outpatient imaging center, Sonographers are in a constant state of rinse and repeat given the nature of image acquisition. The tendons, ligaments, and muscles that make up the SITS Muscle Group that comprises the 4 main dynamic stabilizers of the rotator cuff are being worn down to weakness, instability, and inevitable failure. The small soft tissue of the wrist that is frequently assaulted during the nonvariation of echocardiograms also contributes to the need to advocate for STR time and Caseload caps. The loss of healthy soft tissue and functional anatomy, activates supportive compensatory anatomy from disruptive physiology like adhesions, knots, and scar tissue. In severe cases, this gradual, yet increasingly fast degeneration from lack of adequate tissue recovery and blood perfusion, will eventual lead to loss of ROM and in too many cases, career ending and life altering traumatic injuries. These injuries are leading more and more ultrasound specialists to pivot to away from the bedside and away from sonography for their own safety. We need to #CaptheCaseload.
We have an awesome opportunity in 2021 to stand behind sonographers by banding together and sharing new resources to optimize safety in sonography. Ultrasafe Ultrasounds is leading the way to ensure we have what we need as an industry to feel empowered and supported to embrace our shared responsibility of safety in the workplace for ultrasound. And not just with another set of recommendations, but with actionable solutions that will promote MSK health and longevity in the field for both veteran workforce members and the incoming. We need to stop the increasing diagnoses of carpal tunnel, frozen shoulder, bursitis, rotator cuff tears, impingement, and a slew of other soft tissue disorders that are ravaging the sonographer workforce!
Ultrasafe Ultrasounds sets the stage for industry leaders and workforce members to build a bridge and meet our shared responsibilities for workplace safety in accordance with The OSH Act of 1970. The USUS Ergonomic Process provides both employers and employees the resources they need to independently and corporately navigate their share of responsibility in the workplace. The USUS Soft Tissue Recovery Offensive Playbook Manual is great resource to understanding the biomechanics of the sonographer shoulder. We're opening the doors to finally address WRMSDs. We must #capthecaseload for #safetyinsonography.
Financial literacy and cognitive training opportunities on the dynamics of the Sonographer Shoulder and how to keep it healthy are all key ingredients to empowering a workforce for wellness and longevity in sonography. This is the foundation of our work at USUS and there is still much to be done. The time is NOW and we have to act while the opportunity presents itself. The industry is changing and in order to effective change AN industry to the better, we must band together AS an industry to create effective and efficient positive change.
Today we ask that you also answer the call to action for safety in sonography and sign this petition. Support our campaign to #CaptheCaseload and help eliminate WRMSD's in Sonography and advocate for a safe work environment for ultrasound for the betterment of diagnostic medical sonographers and the patients and practices in which they serve.
THANK YOU FOR YOUR DESIRE TO SUPPORT & ADVOCATE FOR SAFETY IN SONOGRAPHY.
To uplift AN industry, we must create effective, positive, & productive change, AS an industry.
#savethesonographersavetheworld #safetyinsonography #capthecaseload #ultrasafeultrasound #minimizerisk #maximizeproductivity