Ultimate Flag Football of Coral Springs
98
signers.
Add your name now!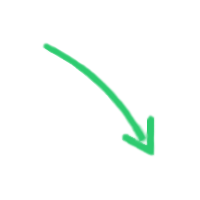 98

signers.

Almost there!

Add your voice!
Maxine K.
signed just now
Adam B.
signed just now
We are well aware that there have been many issues with the Ultimate Flag Football season, not just this year, but for the past few years. As Board Members, we try to do what's right for the league. But when the Board does not get together and things are done in a dictatorship fashion, there isn't much the rest can do. We have heard your cries, and a few of us have decided to take action. We will not do any finger pointing, but most of you know where the troubles lie.
Beginning very soon, we will be happy to announce a NEW spring league for everyone to enjoy. We will introduce Xtreme Flag Football of Coral Springs (XFLCS). We have spoken about this for a few months and steps are begin taken to get this done.
What will be different from Ultimate Flag Football?
COMMUNICATION-There will be no more dictatorship. This will be a democracy. There have been many occasions where parents and coaches have had some comments, concerns and questions and they have gone ignored. That will no longer happen.
BOARD OF DIRECTORS-There will be a NEW Board of Directors comprised of people who truly care about our kids, families and community. There will be folks who have no children in the league, those who don't coach, and those that do. EVERY decision made will be made by a Board vote. There will be regular meetings with the Board. And the Board will merely be there to solve the minimal amount of issues we anticipate. This is going to be YOUR league.
REFEREES- We will continue to work with our young referees. You all understand most of them are High School and Middle School kids. They do make mistakes. But it is not their intention to do so. We will meet with them regularly to make sure they are doing their very best to get the job done. We feel that there was much improvement this year. However, we are going to work on Coaches, Board Members and other adults to take part in being refs with our younger kids to help them and make sure we get as many calls right as possible.
SCHEDULING- We will meet with Coaches to ensure there are no, or minimal, conflicts so we can ensure that every child can attend every game. This is not always 100% possible, but we will make every effort to do so.
DRAFT-No child will be allowed to participate if they have not been evaluated by multiple Board members. The idea of randomly adding players during the season due to injury or other reasons will no longer take place. If this child is not evaluated, they can not participate. We will also no longer pre-rank the draft order. The order will be randomly selected during the Coaches Meeting with everyone present. The rankings will be done by the Coaches and Board Members to ensure there is a fair and reasonable ranking system to ensure the teams are as balanced as can possibly be.
WEBSITE-We will create a brand new website that will be fun, informative and interactive for everyone's enjoyment.
CONTACT-There will be an opportunity to contact EVERY Board member for anything. It will not be directed to 1 individual.
COACHES-There will be a strict selection process of coaching. We will not allow just anyone to coach. We will accept those that put teaching, safety and having fun before a winning at all cost attitude. We no longer want kids signing up and excited to play, only to find out they were selected by a coach they do not want to play for. We want all of our kids to have a wonderful experience.
There is a lot more for us to do as we are basically starting from scratch. We will need to reach out to sponsors IMMEDIATELY to help get funding to start the first phase. We need funds to set up a new website, pay for fields, new equipment, referees, insurance, uniforms, etc. We are very confident that some of our current and past sponsors will support us in our new league. We are also very confident that this league will supersede anything that has been done in the Spring before in Coral Springs. We are hoping to reach a new high in our registration numbers and feel that with these changes and more, we will reach that.
We want this to be a stress free league that is fun for everyone involved. The parents, coaches, refs, board members and most importantly, the kids. We can not do this alone. We need to do this TOGETHER.
Thank you for your patience in reading this email. We hope you will join us in our new journey together and make this a fun league for all.
Sincerely,
New Board Of Directors
Xtreme Flag Football of Coral Springs