UK Social Services Leave Our Children Alone.
1011
signers.
Add your name now!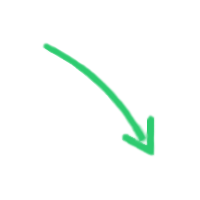 1011

signers.

Almost there!

Add your voice!
Maxine K.
signed just now
Adam B.
signed just now
We have created this petition in a hope to get support and stop the UK Social Services who are trying to steal our children because we home educate. In a joint effect between the social and the Wolverhampton Home Education officer they have lied and conspired to steal our children without any evidence of wrong doing. We left the UK in January before any court orders were placed on us yet they still managed to lie in court to obtain one. The court order is demanding our return to the UK so they can place our children into foster care.They first got involved due to a complaint from Wolverhampton Home Education Officer CLAIRE BISHTON who did not like the fact we would not allow her into our home. She then lied to the social services that we had never been in touch with her and would not provide proof of eduction(we have had meetings with her and provided proof twice!! we have the letters CLAIRE STOP LYING). The social arrived at our home un announced with child protection officers hoping to take our children.We did not let them in.We were advised to leave the UK or lose our children to the corrupt social. We left the UK in January. They have followed us around Europe. The local police where we are have been to see the children and have seen they are in no danger. They are now not mentioning the home education at all,as they know they could not take our children based on that.They are now saying we are neglecting our son, who has a heart condition, by taking him out of the UK. Our son is fine.They have lied about his condition to obtain the court order and make us go back.(SARAH O'CONNER FROM WOLVERHAMPTON SOCIAL SERVICES STOP LYING) They told the court he needs medication, he hasn't been on medication for 2 years!! They told the court he needs surgery, His consultant told us he will need surgery but not yet as he is doing fine!! He is big for his age and is thriving for child with a heart condition. We will not be bullied into returning so they can legally kidnap our children. We have never hurt them nor would we ever, they mean everything to us. We hope people will sign this petition and show your support. We have made a video about what is happening to our family. Please pass it around and leave a comment. http://www.youtube.com/watch?v=sf5XR7w9H-Y The UK social services are corrupt and out of control. So many other families have lost their children due to them lying and wanting to meet adoption targets. Other have been forced to leave the UK to protect their children. Please show your support for us by signing and passing this on to your family and friends.
Links
http://www.facebook.com/home.php?#!/group.php?gid=110778155602461

Please join our Facebook group!