UJ staff petition against the violation of human rights on campus
138
people have signed this petition.
Add your name now!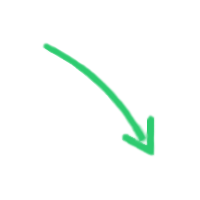 138

people

have signed.

Add your voice!
Maxine K.
signed just now
Adam B.
signed just now
Statement by academics at the University of Johannesburg about UJ Management's response to student and worker protests.
We the undersigned UJ academics are concerned with how the university is responding to the ongoing student and worker protests on campus. Our concerns include:
The presence of police, anonymous bouncers and private security forces who continue to intimidate and assault students and staff with impunity.
The degree to which media have not been given free access to campus to report without bias on what is a peaceful protest.
While the university technically speaking can be considered a "private space," it serves a public function and because of this has a particular duty to facilitate basic human rights, including the freedom of peaceful assembly and freedom of speech. This means that the interdict granted to the university to address student and staff protests is excessive.
The violence and intimidation meted out by security forces is escalating, which is exacerbating and provoking further tension on campus. We call for this to stop immediately.
The university's disregard for the wellbeing of students is particularly distressing. Students and staff have sustained injuries that have led to hospital care, not to mention the traumatic effects of the undue violent response to these peaceful protests.
We want transparency and participation in the process of establishing the task team charged with insourcing of workers.
We declare our solidarity with the wider movement of "fees must fall" and our colleagues at other tertiary institutions.
We call upon our Management to bring institutional policies and procedures into line with the Bill of Rights in the Constitution: "Everyone has the right, peacefully and unarmed, to assemble, to demonstrate, to picket, and to present petitions."
We call on Management to investigate these incidents of violence with the involvement of an independent institution, such as the South African Human Rights Commission.
These draconian apartheid style tactics are not becoming of an institution that claims to care for its students and staff. We call upon university Management to act in accordance with its own values of 'Making Wise Decisions Collectively', 'Engaging Meaningfully with One Another', 'Displaying Mutual Respect' and 'Leading Consultatively', as stated in UJ's statement of values. We request Management to engage in an open, transparent, democratic, and public conversation with students, workers, academic and non-academic staff over and above formal structures. Vague statements are counterproductive and ultimately very disrespectful to all who are concerned.
*This statement was drafted by academics at the University of Johannesburg on Thursday, 5 November, the day before the mass arrest of students and cleaning staff at the university's Kingsway campus. It was written before the burning of tyres outside Gate 1 and the "Media Interaction" that was broadcast on ANN7 on 5 November 2015.