We Request Total War Campaign Battle Replays
20
people have signed this petition.
Add your name now!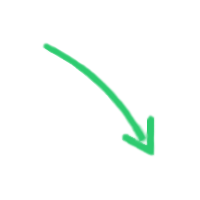 20

people

have signed.

Add your voice!
Maxine K.
signed just now
Adam B.
signed just now
This petition is for a patch to save replays of Campaign battles in the Total War series of PC games. For many players this is the single biggest missing feature of the games, and has not been present in any Total War title since the original Medieval Total War. When Rome was released there were howls of anguish around the world as we realised that we could not relive our greatest victories - in many ways, this is the most enjoyable part of a TW game. Although Rome and subsequent games have had beautiful 3D units, how often do you see the fighting close-up Only when you know you are going to win, or are chasing the enemy from the battlefield. To zoom in at any other time inevitably costs men and perhaps the whole battle. I can think of only 1 battle from many campaigns in Rome; in Medieval, I can remember at least a dozen; not because they were more interesting, but because I watched the replays afterwards (several times, to be honest). Basically, the 3D units are more or less a wasted opportunity, as you can never appreciate them during the battle itself. The fact that this feature hasn\'t been re-implemented after THREE YEARS, numerous patches and 4 retail releases is mind-boggling. It is a VITAL part of the Total War experience. I realise that the creators have given a reason for the lack of replays - namely that the battlemaps are generated on-the-fly from the campaign map itself, and that they are therefore very large. Figures such as \'500MB per map\' are quoted - this sounds like too much, but even if it is true, why is this an insurmountable problem An average PC today has at least one GB of memory and a 250GB hard disk, a high-end PC would have 2GB+ and a 500GB+ drive. Clearly, half a gigabyte is not a lot when you consider the amount of storage available. I will happily put up with waiting 5, 10, or 20 minutes after clicking the \'Save Replay\' button - after all, you don\'t save replays of every battle, just the classics, and for those we would gladly wait and put up with any other annoyances in order to preserve them for posterity. Personally, I would literally give you
Sponsor
The petition is not sponsored by anyone, except psychically by woe-filled Total War fans around the globe.
Links
Official Total War forums: http://shoguntotalwar.yuku.com/