Twombly Cares - Bike Lanes for the Safety of our Children
71
people have signed this petition.
Add your name now!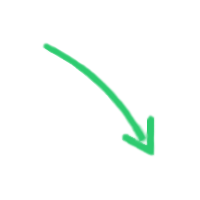 71

people

have signed.

Add your voice!
Maxine K.
signed just now
Adam B.
signed just now
Twombly students in Mrs. Goane and Mr. Vigil's second grade class at Twombly Elementary school have discovered an issue that affects all the citizens of Fort Lupton, but more importantly, the children of Fort Lupton. We noticed that there are no bike lanes for children to ride bikes safely to the elementary, middle and high school, as well as the recreation center. Many children ride their bikes and it is extremely dangerous in the mornings and afternoons due to school traffic on 9th street and many of the side streets. The sidewalks often have children and families walking and there is no safe place for bike riders. Many drivers are not aware of children riding bikes and it becomes a very risky trip to school for the children. We are petitioning the City of Fort Lupton to install bike lanes on 9th street, especially in the school zone, and extend to Rollie Street and McKinley Avenue. Bike lanes on both Rollie and McKinley would allow many children to safely ride their bikes to Twombly Elementary, Butler Elementary, Fort Lupton Middle School, Fort Lupton High School, the library and the recreation center. The lanes would also accompany the traffic lights for bikers to safely cross State Highway 52. We have learned that it is better to be proactive rather than reactive. Please join us in our quest to make bike riding safe and enjoyable for all our children before with have a devastating tragedy within our community. We will be presenting this petition with signatures at the April 16th Fort Lupton City Council meeting which begins at 7:00. Please plan on attending if you can. Your presence will be greatly appreciated.
Thank you for your concern and support.
You can also visit Twombly Elementary's Facebook site to sign our online petition. Anyone can sign the petition; however, we ask that you put an X next to your name if you are a resident.
Los estudiantes de Twombly en la clase de segundo grado de la Sra. Goane y el Sr. Vigil en la escuela Twombly Elementary han descubierto un problema que afecta a todos los ciudadanos de Fort Lupton, pero más importante aún, a los niños de Fort Lupton. Nos dimos cuenta de que no hay carriles para que los niños puedan transitar en bicicleta de manera segura hasta la escuela primaria, media y secundaria, así como el centro de recreación. Muchos niños montan sus bicicletas y es extremadamente peligroso en las mañanas y las tardes debido al tráfico de la escuela en la calle 9 y muchas de las calles laterales. Las banquetas a menudo tienen niños y familias caminando y no hay lugar seguro para los ciclistas. Muchos conductores no son conscientes de que los niños anden en bicicleta y se convierte en un viaje muy arriesgado a la escuela para los niños. Estamos solicitando a la Ciudad de Fort Lupton que instale los carriles para bicicletas en la calle 9, especialmente en la zona escolar, y se extienda a Rollie Street y McKinley Avenue. Los carriles para bicicletas tanto en Rollie como en McKinley permitirían a muchos niños conducir con seguridad sus bicicletas a Twombly Elementary, la Escuela Primaria Butler, la Escuela Secundaria Fort Lupton, la Escuela Preparatoria Fort Lupton, la Biblioteca Publica y el centro de recreación. Los carriles también acompañarían a los semáforos para que los ciclistas cruzen con seguridad la carretera estatal 52. Hemos aprendido que es mejor ser proactivo que reactivo. Por favor, únase a nosotros en nuestra búsqueda para que el viaje en bicicleta sea seguro y agradable para todos nuestros niños antes de tener una devastadora tragedia dentro de nuestra comunidad. Estaremos presentando esta petición con firmas en una futura reunión del Consejo Municipal.


Gracias por su preocupación y apoyo.

También puede visitar el sitio de Twombly Elementary en Facebook para firmar nuestra petición en línea. Cualquier persona puede firmar la petición; sin embargo, le pedimos que coloque una X junto a su nombre si usted vive en Fort Lupton.
Nondiscrimination/Equal Opportunity Statement
In compliance with Titles VI and VII of the Civil Rights Act of 1964, Title IX of the Education Amendments of 1972, Section 504 of the Rehabilitation Act of 1973, the Age Discrimination in Employment Act of 1967, the Americans with Disabilities Act, the Genetic Information Nondiscrimination Act of 2008, Colorado law and Board of Education Policy AC (Nondiscrimination/Equal Opportunity), Weld County School District Re-8 does not discriminate on the basis of disability, race, creed, color, sex, sexual orientation, gender identity/expression, national origin, religion, ancestry, need for special education services, age, marital status, genetic information, or physical characteristics in admissions, access to, treatment, or employment in educational programs or activities which it operates. Complaint procedures have been established for students, parents, employees and members of the public. The following person has been identified as the compliance officer for the district: Superintendent, Weld County School District Re-8: 301 Reynolds Street, Fort Lupton, CO 80621, 303.857.3200, superintendent@weld8.org
No Discriminación/Declaración de Igualdad de Oportunidades
En cumplimiento con los Títulos VI y VII de la Ley de Derechos Civiles 1964, Titulo IX de las Enmiendas de Educación de 1972, Sección 504 de la ley de Rehabilitación de 1973, la Ley de Discriminación por Edad en el Empleo de 1967, la Ley de los Americanos con Discapacidades, La Información Genética de la Ley de No Discriminación del 2008, La Política AC de la ley de Colorado y la Mesa Directiva de la Educación (No discriminación/Igualdad de Oportunidades), Weld County School District Re-8 no discrimina por razones de discapacidad, raza, credo, color, sexo, orientación sexual, identidad de género/expresión, origen de nacionalidad, religión, ascendencia, necesidad de los servicios de educación especial, edad, estado civil, información genética, o características físicas en admisiones, acceso a, tratamiento o empleo en programas o actividades educacionales que opera. Los procedimientos de quejas han sido establecidos para los estudiantes, padres, empleados y miembros del público. La siguiente persona ha sido identificada como el oficial de cumplimiento para el distrito: Superintendente, Weld County School District Re-8: 301 Reynolds Street, Fort Lupton, CO 80621, 303.857.3200, superintendent@weld8.org.