Tullahoma Youth Baseball
229
people have signed this petition.
Add your name now!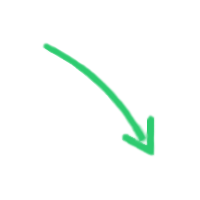 229

people

have signed.

Add your voice!
Maxine K.
signed just now
Adam B.
signed just now
Tullahoma Youth Baseball
Tullahoma is known for its baseball tradition. It has produced some very talented players at all levels in baseball. We (Tullahoma) have always been known to be the crème of the crop or have the team to be beat. In the attempt to preserve its rich tradition, we are asking for the city to allow Tullahoma the opportunity for another baseball organization to be present.
The current youth baseball organization is governed by Little League out of Williamsport, PA. Anytime there is any issue a response is usually not given or comes 3 months later. Also, we pay them $16 per team for all age levels. We average 10 T ball teams with 10-15 kids per team, 13 coach pitch teams with 10-15 kids per team, 12 kid pitch teams with 10-15 kids per team. Every team is required insurance through Little League which amounts to 35 x $30.30 = $1060.5 +$135 flat fee required. If any tournaments are entered we must pay out $125 per team. The sum of monies sent to Williamsport, PA for basically the Little League name is $2930.50 for our community.
All this doesn't even mention the internal issues here on the local level. Money has been stolen from the league by the treasurer, the President resides in Manchester, citizens of Tullahoma being denied volunteering opportunities to just be a member on the board. This league has even banned eligible members because they state several members have promoted other leagues. However, 4 current board members actively play in BPA/USSSA and TYBA tournaments. This organization has lost sight of what youth baseball in Tullahoma is about. It is supposed to be for the kids not the adults.
Tennessee Youth Baseball Association (TYBA) is based out of Murfreesboro. It has gotten the attention of many Middle Tennessee communities like Manchester, Shelbyville, Fayetteville, Christiana, Murfreesboro, Unionville and McMinnville, which have all made the transition from Little League to TYBA and have no regrets. TYBA host tournaments almost every weekend during the regular season which in turns puts money back in the league and community. They offer State Championships that are hosted in Murfreesboro area and All Star Selections as well.
TYBA Cost include: $100 per team which includes insurance for each team and allows them to travel and play at any tournament state wide and not pay additional cost. There is no contract restricting them to only play with TYBA as Little League requires. In return, TYBA helps promote any tournament we host, offers onsite Coaches/Umpires Clinics, Concussion training, and proper certification of all personnel involved with the program.
We, the citizens of Tullahoma, would like to see a change. A change that would bring a youth baseball organization to Tullahoma that focuses on the player: their development and their enjoyment of the game without distractions. TYBA is the local fix and allows us to stay on equal footing with surrounding communities. We believe the new organization coming in could capture around 300+ kids. That includes the following divisions within the league: Ages 3-4 tiny tots, Ages 4-5 T-Ball, Ages 6-8 Coach Pitch, Ages 9-12 kid pitch. Once the organization gets its roots planted here in Tullahoma it could expand and possibly bring more divisions such as a Co Ed Softball division.
We have started an online petition to include a hard copy for those who can't get online. With the permission of the Mayor of Tullahoma and Tullahoma Parks and Rec we would like this opportunity to bring in this organization.