To Expand the Tuckahoe Schools Board of Education
211
signers.
Add your name now!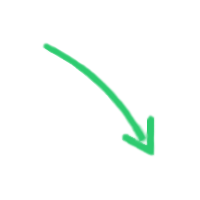 211

signers.

Almost there!

Add your voice!
Maxine K.
signed just now
Adam B.
signed just now
This petition is being circulated by concerned school district community members. The purpose of the petition is to gauge interest of Tuckahoe school district residents to increase the size of the Board of Education (BOE) from the current five (5) members to seven (7).
The primary responsibility of the Tuckahoe Board of Education is to establish the policies, vision and goals for the educational program and management of the school district. The Superintendent and administration are responsible for the execution of the BOE's objectives and are held accountable for results.
With the current BOE structure, policies are adopted for TUFSD with a simple majority of three (3) trustee votes. How would a larger BOE benefit the district?
* Encourage More Civic Involvement: provide an opportunity for additional stakeholders with experience and expertise to participate in the process;
* Foster More Community Representation: reflect interests of multiple constituencies;
* Increase Transparency: allow for more public discussion, decision-making and oversight of BOE and district activities;
* Promote Fairness: ensure a concentration of power and the trajectory of TUFSD is not (now or in the future) in the hands of a small majority.
The results of this petition will be delivered to the Tuckahoe Board of Education at the Regular Meeting of the Board on Monday, December 16th. An abundance of public support may result in a community vote on the issue. This petition may be signed by community members of voting age residing within the Tuckahoe UFSD. Multiple members within the same household should sign. Thank you for your consideration and activism.
DISTRIC COMPARISON
Ardsley: 5 trustees; 2,216 students
Bedford: 7 trustees; 4,045 students
Blind Brook: 5 trustees; 1,436 students
Briarcliff Manor: 5 trustees; 1,426 students
Bronxville: 7 trustees; 1,646 students
Byram Hills: 7 trustees; 2,349 students
Chappaqua: 5 trustees; 3,794 students
Croton-Harmon: 7 trustees; 1,608 students
Dobbs Ferry: 7 trustees; 1,471 students
Eastchester: 9 trustees; 3,226 students
Edgemont: 7 trustees; 2,013 students
Elmsford: 5 trustees; 971 students
Greenburgh 7: 7 trustees; 1,710 students
Harrison: 7 trustees; 3,579 students
Hastings-on-Hudson: 7 trustees; 1,623 students
Hawthorne Cedar Knolls: 5 trustees; 264 students
Hendrick Hudson: 7 trustees; 2,309 students
Irvington: 7 trustees; 1,745 students
Katonah-Lewisboro: 7 trustees; 3,035 students
Lakeland: 9 trustees; 5,594 students
Mamaroneck: 7 trustees; 5,591 students
Mount Pleasant: 7 trustees; 1,906 students
Mount Vernon: 9 trustees; 7,771 students
New Rochelle: 9 trustees; 10,672 students
North Salem: 7 trustees; 1,081 students
Ossining: 7 trustees; 4,817 students
Peekskill: 7 trustees; 3,324 students
Pelham: 7 trustees; 2,907 students
Pleasantville: 5 trustees; 1,696 students
Pocantico Hills: 5 trustees; 290 students
Port Chester Rye: 5 trustees; 4,623 students
Rye City: 7 trustees; 3,348 students
Rye Neck: 6 trustees; 1,605 students
Scarsdale: 7 trustees; 4,770 students
Somers: 7 trustees; 2,982 students
Tarrytown: 7 trustees; 2,687 students
Tuckahoe: 5 trustees; 1,172 students
Valhalla: 7 trustees; 1,439 students
White Plains: 7 trustees; 7,074 students
Yonkers: 9 trustees; 25,142 students
Yorktown: 7 trustees; 3,442 students
* student population from data.nysed.gov as of June 2017