Toronto Stock Exchange extravagantly bills their retail investors!
340
people have signed this petition.
Add your name now!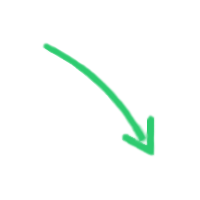 340

people

have signed.

Add your voice!
Maxine K.
signed just now
Adam B.
signed just now
I am a private investor in equity markets in Canada and the USA. I need to make you aware of a 'dominant player' behavior affecting individual Canadians and foreign investors by the TMX group of companies. This corporation handles the TSX and CDNX exchanges. This particular pricing strategy the TMX group employs stops foreign and Canadian investors from identifying and researching Canadian stocks.
By limiting consumer access through massive, uncompetitive fees for non-professional investors, they deny or constrict fair market access to Canadian market information. This is done through setting fees not slightly higher than the major national markets in North America, not 5 or 10 times more, but fully 15 times more.
A current 5,000 Canadian user sample on a 50,000 user website example is:
TSX/CDNX data = $1,860,000 annually
NYSE/AMEX data portion = $120,000 annually.
This is a multiple of 15.5 times more.
Explaining the Situation:
The TSX charges fees for companies that provide real time data through 'non transaction based websites' . These websites do not have stock buying/ selling on them. These websites are displaying the data in user-friendly ways, for example, creating charts. These websites have no per trade based revenue to offset the TSX fees. They actually promote trading on exchanges. These fees are at such a high rate compared to the other leading North American exchanges, companies are stopping carrying the Canadian market information. It also directly reduces the trading interest in Canada, which leads to more market manipulation by market makers. So allow me give you some examples to support the introduction above.
Current Market Pricing Examples:
The NYSE/AMEX exchanges have a flat fee for their data for non-professional clients of data feed websites. On a website with 5,000 Canadian users and 45,000 american users the fee is $100,000/ month, annualized at $1,200,000 / year regardless of the number of users. Let us just say the monthly fee would work out to $2.00 per month and if the website had more users this data would be less expensive per user. This totals $2.00/ user/month in this example. In Canada, at the TSX/CDNX Exchanges, the fees are unbelievably priced at $25.00/month/user for CDNX data for Non-professional users, plus another $6.00/month/user for the TSX exchange data totaling a shocking $31 / month / user in Canada compared to $2 / month / user for US market Data. Remember that each website passes on these costs, even though an investor may also be a member of more than one.
Current Market Fallout:
Companies are disconnecting from Canadian Data after the data rates have not been lowered. They are trying to put memberships through massive fee hikes, which will obviously affect users. Some of these world-leading websites are now considering adding London and Frankfurt data INSTEAD of Canadian data with a minor increase in fees. By removing only the Canadian listed companies from the database, foreign dollars will not see, research or invest in our markets. As well, smart, educated investing Canadians will be motivated to invest in US markets because they can not see, review or capture the Canadian TSX/CDNX information through their investing tools.
Specific Examples:
The Investors.com and Marketsmith.com websites are the online version of tools for Investors Business Daily. Not only have they not offered investors to pay more for Canadian stock information, they have discontinued Canadian Data as of December 4, 2010 . These two websites are excellent websites that teach great investing principles from the likes of Warren Buffett, William O'Neil, Peter Lynch, or James O'Shaughnessy for individual investors. That removes a large chunk of US independent investors from Canadian Stock reviewing and investing through the prisms of some of the worlds greatest investors. Now, you can't even pay to get them. If you could, at 5,000 users/month it is substantial. About $150,000/month.
CNBC, the world's largest business media franchise, does not carry real-time Canadian data.
Stockcharts.com allows you to chart data. This website has been awarded the #1 Charting website at the Stocks and Commodities Magazine. Let's use 5,000 Canadian users/month again. To pass through existing 2010 pricing, this will almost double the membership fees to $71.00 / month as these firms cannot continue to absorb the costs of Canadian data at a premium multiple of 15 times. Or an investor can opt out of Canadian data and not have a fee hike. Obviously, if Canadian interest is too small, Canadian data will be forced out again which continues to lower the number of people who are able to research Canadian stocks with good tools. Another fee of $150,000 per month.
Annual Cost Differences through Extravagant Canadian Pricing
TSX /CDNX = 5,000 users x $31/ month x 12 months is $1,860,000 annually
compared to the
NYSE/ AMEX portion is $100,000 annually or less.
See the rate structures here:
TSX/CDNX Fee Structure
http://www.tmx.com/en/pdf/SubscriberDataRates-withinCanada.pdf
NYSE, ARCA, AMEX FEE Structure
http://www.nyxdata.com/Data-Products/NYSE-Real-Time-Reference-Prices
What Action Needs to Be Taken
In conclusion, at least three major North American investing related websites are considering or have dropped Canadian market data. They are expanding into other markets, but removing Canadian stocks. We need government action on this to bring the data feed charges in line with our US counterparts to allow the research and investing in Canadian stocks to continue. By charging unique, extravagant fees; private investors are significantly impeded to research or invest in our companies. Canada needs to keep up with world exchanges, allowing easy, comparable access to our market data at comparable rates to our US National market counterparts regardless of the '800 pound Gorilla' position they hold.
Contact the government:
The Minister of Finance - The Honourable Mr. Jim Flaherty - flaherty.J@parl.gc.ca
The Prime Minister - The Right Honourable Mr. Stephen Harper -harper.S@parl.gc.ca The President of the Treasury Board - The Honourable Mr. Stockwell Day – Day.S@parl.gc.ca
Minister of Industry - The Honourable Tony Clement – Clement.T@parl.gc.ca
Sponsor
Greg Schnell
Links