TsunamiEX's Awakening (Diamond Ranked) (LoL)
40
people have signed this petition.
Add your name now!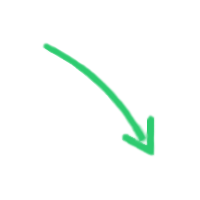 40

people

have signed.

Add your voice!
Maxine K.
signed just now
Adam B.
signed just now
Hi guys, my name is Slayer and today this petition is specifically targeted for a special You-Tuber that has over 7000 Subscribers and has over 5,000,000 total views. His name is TsunamiEX, his YouTube Channel is Tsunami Dragon. What if I told you guys that all of his videos, every single one, did not receive anything but views, comments, and likes, just like any normal videos here on YouTube. What if I told you that he deserves a chance? Do you believe me? Hes been on YouTube for a long 6 years now, going into his 7th year and now is a popular League You-tuber that doesn't get anything for all of this hard work to impress YOU with his unique and interesting mechanisms. The goal of this petition is to convince Riot Games, the producers of League of Legends to help out TsunamiEX to reach his goal and become a famous League You-Tuber and get what he deserves! He is a nice person and he is willing to teach many people like you to get out of the so called "Elo Hell" and give you tips on how to improve in the game. Here I have an inspirational video of him telling you that the Meta doesn't always need to be where its at! http://www.youtube.com/watch?v=i0pL1ctAZqk 
---
So please if you can, sign the petition and lets all bring TsunamiEX to where he belongs as one united team! Please share this online petition to as many of your League buddies so that we can bring Tsunami to the highest tides!
---
A story of TsunamiEX from the words of him:
"
Hi. I'm Tsunami, but most of the time my name is already taken in whatever game I'm trying to play.
So then I become.........TSUNAMI E X. 
I lost my YouTube partnership because RiotGames flagged all of my videos over a year ago and I didn't know what to say. 
8 months later I wonder why there are so many partnered YouTubers with League of Legends content, yet I somehow had my partnership stripped away. After doing some research I found their "Legal Jibber Jabber" page, I wish someone had told me earlier.
Now everytime I ask for help on YouTube, Google, or Riot themselves, I'm ignored and am never able to speak to a LIVE person for any help.
I've continued creating videos without any reimbursement for my time for some years now. It's not easy to stay motivated, but I know I have loyal fans who look forward to what I have to put out next, so that's what keeps me going."
Links