TS Entertainment & SM Entertainment moving their groups to JYP Entertainment or YG Entertainment for more payment and respect!
22
people have signed this petition.
Add your name now!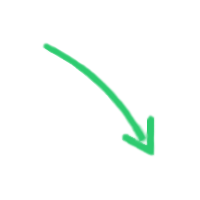 22

people

have signed.

Add your voice!
Maxine K.
signed just now
Adam B.
signed just now
Haven't you gotten tired of SM and TS. All the lawsuits, hardwork, and no breaks? SM Entertainment seemed to be targeted as "Satan Entertainment" And losing many artist and singers from their groups. Including Kris and Luhan leaving EXO from not getting paid enough and been working way to hard that people could see a couple weeks ago that Luhan was really unhealthy and was in hospital. But many did not know that TS Entertainment was far worst than SM Entertainment. On Instagram most B.A.B.Y fans saw on Daehyun's Instagram that he posted a picture of Mamura Daiki and Yasano Suzume from the japanese manga, "Daytime Shooting Star." And saying that the man who hugged the girl was him and his fans. Many fans thought he was depressed and misses his family. But it was much more than that. B.A.P has been planning this lawsuit for a awful amount of time. But the fans never knew, most said on Tumblr that. "They waited Zelo to be 19" to start this lawsuit. That B.A.P was being paid so less that.. TS Entertainment got the profit of 90% and their artist only could get 10%. Which meant BAP was only getting 450$ each month. But the artist were getting paid more at SM Entertainment only by a little with 70% for the company and the artist only could 30%.
By my point of view as @DumbTaeTae on Instagram. I highly suggest we move the weakened artist to a new company, and a new environment. Either Bighit Entertainment, Cube Entertainment , JYP Entertainment , and YG Entertainment. Those companies has been paying their artist much more with either half the company and half the artist, or giving the artist more than the company for their hard work.
Im probably not the only one who thinks this.
If you agree,
Sign the petition !