Ghi Danh Tố Cáo Và Yêu Cầu Truy Tố CSVN về 2 tội PHẢN QUỐC và BÁN NƯỚC
137
people have signed this petition.
Add your name now!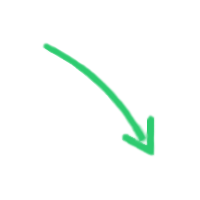 137

people

have signed.

Add your voice!
Maxine K.
signed just now
Adam B.
signed just now
XIN VÀO TRANG BLOG ĐỂ XEM TOÀN BỘ ĐƠN KIỆN


I – Nguyên cáo và những người cùng đứng đơn kiện :

Nguyễn Văn Lý, Linh mục Công giáo Tổng Giáo phận Huế, 69 Phan Đình Phùng, Huế. II- Những bị cáo :
1. Ông Hồ Chí Minh, Phạm Văn Đồng, Trường Chinh, Lê Duẩn, Đỗ Mười, Lê Khả Phiêu, Trần Đức Lưong, Lê Công Phụng, Nguyễn Mạnh Cầm, Nguyễn Duy Niên và các đồng lõa.

2. Thành viên Bộ Chính trị BCH/TƯ/ ĐCSVN đương nhiệm khóa X (2006-2011), Ông Nông Đức Mạnh TBT/BCH/TƯ và các đồng lõa.
3. Các Ông Nguyễn Minh Triết Chủ Tịch Nước, Nguyễn Tấn Dũng Thủ Tướng Chính phủ, Nguyễn Phú Trọng Chủ tịch Quốc hội Nước Cộng hòa XHCN Việt Nam và các đồng lõa. III - Tội danh :
Căn cứ trên Hiến pháp (HP) Nước CHXHCN Việt Nam năm 1992 được bổ sung năm 2001 và Bộ Luật Hình sự (LHS) năm 1999 của Nước CHXHCN Việt Nam, được bổ sung năm 2009 :
1- Tội phản bội Tổ quốc (điều 78 LHS) 2- Tội xâm phạm an ninh lãnh thổ (điều 81 LHS) 3- Tội bán Nước. 4- Tội cấu kết làm tay sai ngoại bang (điều 69 HP). 5- Tội không trưng cầu ý Dân (điều 2 HP)


ĐỂ TÔN TRỌNG TÍNH PHÁP LÝ CỦA ĐƠN KIỆN XIN DÙNG TÊN THẬT
(Nhưng không bắt buộc)
Lưu ý

: Sau khi bấm nút "sign", sẽ có một trang lệ phí.
hãy bấm về trang chủ của quý bạn để thoát ra.
Sponsor
Nhóm Bạn Yêu Tự Do Dân Chủ (Quốc Nội và Hải Ngoại)
Links