Truth and Reconciliation in Psychiatry
481
signers.
Add your name now!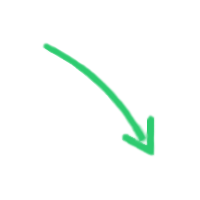 481

signers.

Almost there!

Add your voice!
Maxine K.
signed just now
Adam B.
signed just now
TRUTH AND RECONCILIATION IN PSYCHIATRY (T.R.I.P.) –DRAFT STATEMENT

Please read and sign this if you agree - whether or not you are a person who has been through psychiatric treatment.

Introduction

The term 'recovery' in mental health/illness is becoming equated (in the UK and possibly other countries) with loss of services, loss of benefits, and a push towards returning to work, without the support, retraining and flexibility this would require. Genuine partnership working is possible and would be welcomed by many using and working in mental health services. However this involves significant change. We, the signatories propose that one way to mark a change from old ways of decision making to one based on genuine, equal, power-sharing partnerships in mental health would be through a Truth and Reconciliation process. Truth and Reconciliation in mental health – why this is needed A recent recovery guideline for mental health professionals (Slade, 2009) argues that the first step towards genuine partnership around any new policy agenda in psychiatry should be to call for a public apology for the wrongs done in the name of psychiatric treatment. The book suggests that 'real reconciliation and partnership may only be possible once a line has been drawn, through the symbolism of an apology, which explicitly recognises the need for a new trajectory in the future'. It argues that public apologies are justified when the dominant group has inflicted harm on the subordinate group over a sustained period. It lists some examples where former psychiatric patients have called for public apologies. A few very specific apologies in psychiatry have been made, but no more general acknowledgement of wrongful treatment.

We call for an official Apology for damaging treatments since the origins of psychiatry circa 1850s

Now that our human rights are (belatedly) internationally recognised, in the UN Convention of the Rights of Persons with Disabilities (CRPD), we think the time is right to call for an apology from our governments and professional psychiatric bodies for a list of wrongs (of which these are just a few possible examples):

Oppressive, incorrect and unproven medical theories underpinning damaging treatments dating from the 1850s * onwards which have been harmful physically and psychologically (not to deny that many individuals working in psychiatry and mental health services do their best to help patients and service users. This is not about individuals but a chance for psychiatry as a whole to admit and redress the failings of its profession).

Creation of a body of dubious 'knowledge' based on research service users/patients had no involvement in or choice about, and which has been given legitimacy to overrule people's own self-knowledge and expertise by experience.

Creating stigmatised services which isolate people from their families and friends and wider society and make it hard to recover self-belief, health and social status.

The right to reparation

We suggest that the apology should be negotiated internationally – through service user/survivor representatives at EC and UN level. It should be accompanied by demands for reparations including:

Provision of services defined by service users based on collective knowledge and expertise and service user/survivor controlled research.

Early intervention in first break/psychosis which is non-medical and non-stigmatising and based on existing work such as the original non-medical Soteria model and service user-led crisis houses. Finland currently has services offering a non medicalised approach which is having good rates of success.

Financial help for peer support and self management.

Education and training in individually chosen + valued skills.

Legal status for advance directives, advance statements, living wills, fully negotiated care and treatment plans.

Repeal of all forced treatment legislation which discriminates against people using mental health services and is out of line with CRPD

* NOTE: It has been pointed out that psychiatric history does not start around 1850s, and that for people from black and minority ethnic communities there is a link to colonialism and slavery. 'Cartwright's definition of drapetomania is dated 1851, but this was preceded by decades of work which paved the way for it. Colonial history is also the history of scientific colonisation of entire peoples and this includes psychiatry'.

ENDORSED BY:
European Network of Users and Survivors in Psychiatry
The Wellbeing Foundation, Ireland
Mind Freedom International
Marion Clark
Jean Cozens
Janie Greville
Sabita Gurney-Branford
Alastair Kemp
Mary Nettle
Mary O'Hagan
Pam Hutton
Dr. Heather Straughan
Professor Philip Thomas
Jan Verhaeg
Dr. Jan Wallcraft
Dr. David Webb

References:
Beresford, P., M. Nettle, et al. (2010 (forthcoming) Towards A Social Model Of Madness And Distress? Exploring what service users say, Joseph Rowntree.
Hopper, K. (2007). "Rethinking social recovery in schizophrenia: What a capabilities approach might offer." Social Science & Medicine 65: 868-879.
Hopper, K. (2009). Reframing First Breaks and Early Crisis: A Capabilities-Informed Approach, INTAR.
Slade,M. (2009) Personal Recovery and Mental Illness, Cambridge, Cambridge University Press
UN Convention on the Rights of Persons with Disabilities
Links
There is also a Facebook cause with the same name.