Trudeau has to go, We adopt Divine Law
117
people have signed this petition.
Add your name now!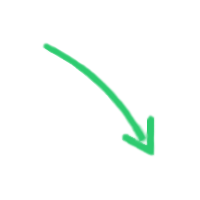 117

people

have signed.

Add your voice!
Maxine K.
signed just now
Adam B.
signed just now
TRUDEAU HAS TO GO, WE ADOPT DIVINE LAW
Canada is not a country, it is a corporation number 0000230098.
https://www.sec.gov/edgar/browse/?CIK=230098
A corporation can not have a constitution. Common Law, Civil Law are supported by no document on this land called Canada.
God' Laws, Divine Law, Universal Natural Law were hijacked many years ago to create an authority over the people.
A worldwide referendum is in progress by the People.
A ratification of such that renders all Government laws lesser and inferior to the People Law, and also instantly invalidates any illusory authority.
Real Freedom means God'Laws, Divine Law, Universal Natural Law, Autonomy, Do not harm, Go only in a good way, Love, Peace, Abundance, We are all equal, Born Free with Unalienable Rights inside of DNA, No Borders.
If any other Law'attemps to override or supersede God'Laws, Divine Law, Universal Natural Law, that "Law" as Common Law, Civil Law etc, is automatically NULL& VOID.
Common Law, Civil Law recognize only 3% of the population vote for what is called Constitution.
At this time, almost 5% =1.8 M of the people are recognized by the Statistic Canada as living with Universal Natural Law on this land so called Canada.
https://www.statcan.gc.ca/en/subjects-start/indige...
The people pay taxes, and the government actions comes against the will of the people. The pyramid system protects Trudeau despite everything that happens.
The pyramid system has Political Parties on top.
Please remember only few examples:
The money gathered via taxes are spent against the people.
The Criminal Code of Canada, section 83.1 and 83.9 shows you are subject of 14 years jail time if you fund terrorism acts.
Section 83.19 – it is illegal to facilitate (fund) terrorist activity.
The genocide via vaccination program already happened and continue.
Some people are working to change the definition of consent, and this will allow to the Government to remove your rights, to vaccinate you, to force microchip, Digital ID etc.
Canada has become a world leader in euthanasia.
Canadian Senate Bill S-248 would permit involuntary euthanasia (MAiD) by advanced directive.
The climate change agenda is supported with H.A.A.R.P. technology.
5G frequencies damage our health.
Chemtrails continue, the water is not clean.
The law of the actual system, the law of money, the Admirality law enslave all of us.
A Revolution or a Civil War is not a solution as some people may be injured or even pass away and the real freedom, Divine Law, Autonomy solution is not known by the people.
We do not need to go back on the same pyramid system with Political Parties, Politicians on top, with common law, civil law and no Autonomy.
A system with Divine Law, is a simple all-inclusive system for the People to complete abundance and freedom.
This may allow to make a very low cost of living and enough money as Income with few hours working time per month. The Income that we may allow at this time is high as $10 000-$15 000 CAD dollar or more per month and no tax paid on this money.
Divine Law means no tax on Income as Salary, Commission, no property tax etc.
We are Born Free with Unalienable Rights inside of our DNA.
It is our responsibility as Individual Sovereign Beings to know these Rights and stand firmly in them.
Decree
Every Man, Woman and Child is born and is by Nature, Free, Equal, Sovereign and possesses the inherent knowing of what is morally and ethically right – By definition, no one can ever be in a position of Authority above another.
I have chosen and am energizing my highest Moral Principles and am fully supporting the evolving Divine Plan contained within https://gpms.world/ through my consent given below.
I am Activating my infinite intrinsic value and Right to Create in unison with Others, an infinite money supply that is used as a tool to provide instant comfort and abundance for All of Humanity.
I am also Activating to the fullest, My Creator Absolute Unalienable Rights and Freedoms upon the Earth, as well as in all space and time.
These unlimited Rights and Freedoms include;
Right to Moral and Ethical Choice of Self Determination
Right of complete comfort and abundance
Right to liberty
Right of sustenance
Freedom to Love and Harmony
Freedom of Speech
Freedom of Unity
Freedom of belief
Freedom of movement and travel upon Earth, Space, and time
Freedom of experience
Freedom of expression
We gather as a collective voice to adopt and implement Divine Law as it is the only Law that exist on this land so called Canada and we need your consent for it. We recognize the Votes, of ALL CHILDREN in support of Divine Law regardless of age. All Children's votes count the same as an adult. If the Child is old enough to understand what Divine Law means for Them, then The Child can consent for Themselves.
If, However, a Child DOES NOT understand what this means then Their Parent or Guardian can consent on Their behalf, even if the Child is only one minute old.
God Laws, Divine Law is the very Essence of Human Nature & Requires No Proof.
We change the law from the Evil' common law, civil law with the pyramid system to Divine Law, Autonomy, we change the system. This is the real shift of the power from the Globalists 1% towards the people, the 99%.