Trucking Financial Aid
669
people have signed this petition.
Add your name now!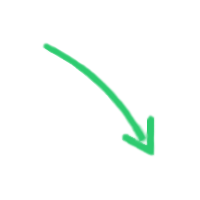 669

people

have signed.

Add your voice!
Maxine K.
signed just now
Adam B.
signed just now
(We do not and will not, accept or request, any donations for your support)

To the Distinguished Members of the House of Representatives:
As you are aware, over the last 3 weeks truck drivers from across the nation ascended together in our Nation's Capital on Constitution Ave, hoping that their pleas for help during this crisis would be answered. Although there were a host of issues, one of the most pressing immediate concerns is the lack of financial relief for the small business trucking company. Without a financial package, many of the 89.7% that provide a valuable service to this nation will find their businesses decimated. We must keep in mind that many of these small trucking companies employ essential staff and personnel, these include office and dispatch staff, mechanics not just drivers. These companies have further reach into the communities they have their office, such as: office supplies, parts store, restaurants, and convenience stores. The impact of a large percentage of these companies closing their doors will be enormous in the communities they reside in.
Other industries including agriculture, airlines and cruise lines have been given the promise of financial support. As it has become apparent, the small trucking company community and the transportation industry have received no more than lip service from our elected body. The PPP (Paycheck Protection Program) offered little or no support or help for hundreds or thousands of small trucking companies. They essentially were turned away. As we heard our president say, transportation and trucking are essential to our nation's economy. Without a plan to bring financial help, the supply chain will begin to see a shortage and a capacity crunch. This means that because there will be a shortage of trucks available to keep the supply chain moving forward and delivering the supplies, there will be a delay to bring the economy forward.
We are asking for immediate and much needed financial relief. This relief could come in many forms. For example, the federal government could instruct insurance carrier to provide relief by freezing premiums to many small to mid-size carriers for the fleet that is not being utilized or used. These insurance costs have been part of the problem for many years. We could temporarily freeze all taxes related to the purchase of on the road diesel fuel.
The transportation industry is a necessary and essential part of the American economy. We are not simply asking for billions of dollars of financial aid. We are warning you that without immediate help tens of thousands of small companies will have equipment and facilities closed and repossessed, jobs will be lost, and family legacies will be destroyed.
Make no mistake, this will adversely affect the supply chain. It will affect the American people's ability to obtain the goods that are necessary in everyday life. Further, the presidents hope for a roaring economy and a comeback for this nation will be stifled without these companies that make up 89.7% of the transportation industry.
We look forward to the opportunity to discuss the above referenced help and come together as Americans to ensure the backbone of the trucking and transportation industry survive this pandemic.
America without Drivers Coalition