Triumph Belt Drive Problems...Recall Needed
29
people have signed this petition.
Add your name now!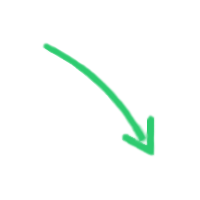 29

people

have signed.

Add your voice!
Maxine K.
signed just now
Adam B.
signed just now
I am 61 years old. I am a retired bail agent, private investigator, bodyguard, and process server. I have a lot of former experience with the modification and drag racing of cars but not much with the modern electronics. I have been riding the venerable Gen 1 Yamaha V-Max, which is a lot like an interceptor aircraft in that it requires 4 hours of maintenance for every 1 hour on the road. I got tired of this and decided to buy a new bike and NOT work on it at all. After much reading and sitting on bikes, I selected the Triumph Thunderbird Storm. It was the best bike I have ever ridden at first but it turned out to be the biggest disappointment and the worst financial decision of my life.
INITIAL PROBLEMS WITH MY BIKE AND A HORRID DISCOVERY

In Mid December 2014 I purchased a 2013 Model Year T-Bird Storm. This bike was a leftover and was brand new. It was not prepared for delivery yet so it was not a demonstrator. After prep, the dealer test road it and presented it to me with 0.06 miles on it. It was new by anyone's reasonable standards.
I had purchased this bike to commute to work and back, an 80 mile per day round trip on the freeway. I had a Gerbing Heated Suit and a wiring harness for powering this suit was the only modification I made to the bike that was not a dealer installed Triumph Brand option. To this day the Engine and related systems are Box Stock.
It ran flawlessly for 600 miles except for the excessive engine noises that one would expect from a brand new bike.
At 600 Miles I took it in for the 500 mile service.
The dealer told me that, at this service, they replaced the engine break-in oil with the oil the engine would normally use from now on (True). They also burned in the standard map into the ECU, overwriting the "Break In Map". I later learned that this "break in" map routine was a flat out lie. There is no "break in" ECU map. It does not exist. The bike comes with the map that it is supposed to have. I later learned this directly from Triumph of America.
From the moment I left the dealer, the bike stalled when stopped and died intermittently when leaving a stop sign or light. I was almost hit by a car near the dealer due to the engine dying in the middle of the street after I left a stop sign. Unfortunately I had picked up the bike on a Saturday at closing time and I could not take it back that day so I road it home.
I called the dealer on Tuesday, which is the first day of the week they are open. They told me that "When the break in map is removed, the computer has to think for a while and sometimes it makes decisions that favor the EPA (US Environmental Protection Agency) over the good of the engine. We can tweak it under warranty. Bring it right in.
And I did. 4 more times. It still sometimes refused to start, ran roughly, and stalled. At no time during the 4 visits was I asked to sign anything or shown any invoice, itemization, or any other paper that might prove they had worked on the bike. But I was not asked to pay anything either.
So I began to join Triumph forums and searched them. I found general doubt about the existence of any break in map. Doubting that I would learn anything, I finally called Triumph of America and was shocked at what I was told.
The first guy I spoke with said that Triumph had little control over its dealers and that, while there was definitely no break in map, there was a common practice by dealers to tweak the map in a harmless way to keep the customers coming back several times with engine problems in order to make some warranty money. I was assured that no dealer would do anything to risk my life. I was told that they would eventually burn in the standard map and my bike would run correctly. I was warned not to change dealers as this would just start the process over again and delay resolution of the problem. I was further assured that all this would cost me nothing and to keep that in mind with their deepest apologies and that if they could put a stop to this they already would have but they simply did not have the power.
My first call was on a Monday. So I waited until the following Wednesday and called again in order to speak with a different tech rep. I did speak to a different one and…wow…with minor differences…I got the same story. So I waited until the following Thursday hoping to speak with a third rep. I did get a different tech rep but I did not get a different story. I am still at a loss as to what to say about this. I swear this is the truth. THE HORRID TRUTH.
In the meantime, a friend of mine found a place that restored older bikes. He has an 84 gold wing and just likes that bike. The guy did a spectacular job on a repair and I was with my friend when he picked up the bike. I asked him if he would work on my bike and he refused but recommended another Triumph dealer. He knew two people there.
I decided to ignore Triumph of America's advice and I took my bike in to the recommended dealer. After sitting for a while, I was asked by the service manager to step back to the bike. I was asked if my mufflers were stock or Triumph Aftermarket. They are stock and I told them so. They said that they suspected that because the aftermarket pipes are marked differently on the bottom where you cannot see the markings but they just wanted to make sure. They told me that an incorrect map was burned into my ECM's rom. It was the map for the Triumph Aftermarket Long Mufflers pictured on the Triumph Accessories website. Again, my pipes are totally stock but appear the same as the aftermarket long mufflers.
They burned in the correct map and let it idle the required amount of time. As I drove away from the new dealer, the bike ran perfectly. It continued to run and start perfectly. The gas mileage went from 34 to 40 MPG. It had more power.
The original dealer was actually sabotaging my bike and endangering my life to make extra money!!!
After that, I took the bike in to the new dealer every 3000 miles for an oil change. I prefer early oil changes because I believe they avoid transmission issues due to reduced oil sheer strength.
At this point, engine problems were resolved and I must say that the T-Bird engine is spectacular and much better than any V-Twin I've ever tried.
PROBLEM NUMBER 2 APPEARS
One day I was riding home and a sudden rain storm appeared. I rode in heavy rain for about 15 minutes. About 5 minutes into the rain storm, the bike began to make a strange shrieking noise that I now know as "Belt Chirp". I had not previously heard this noise but had noticed a hollow noise from the rear since about 1000 miles that was irritating but once you got to speed not too irritating. But this chirping was maddening, especially considering that my Doctor has be wear those 3M brand ear plugs that you use at the gun range. The chirp could be clearly heard even though I wearing those.
The sound continued to be audible so I looked in the owner's manual to check how to adjust the belt or if it was even adjustable by the owner. I noted how to measure the belt adjustment by deflection using a deflection too. I looked at my bike and found that I did not need a deflection tool. The deflection was about 4 inches using my hand alone. Too Loose. A No-Brainer.
I took the bike in to the new dealer I was now using.
They adjusted the belt and the noise was much better but still not gone completely. They claimed that the belt stretched during break in and that this was normal. I later learned that this was untrue. The Gates GT carbon fiber belt does not stretch at all. It will break but it will not stretch. I suspect the adjustment mechanism was loose but I failed to check this.
I continued to ride the bike, putting up with the noise and changing the oil every 3000 miles, until the 12000 mile service.
I took the bike in to the shop and when I got it out the bike ran even better (I think due mostly to a valve adjustment.) The rear end noise was intermittent but worse. When the bike had about 12600 miles on it I examined the belt and found little "chads" on the outside edge of the belt. As most of you with T-Birds know, the belt rubs against the outside of the rear drive hub when the belt is adjusted according the factory specs. I had wondered what those little ridges on the outside of the belt were and now I knew. They were wear indicators much like those on tires. I measured the width of my belt and it was only 26mm. The standard belt width is 32mm. The bike was rapidly eating the belt.
I began researching the problem from a different angle.
Using various key phrases on Google, I located information about a partnership with Gates Belt Company when the drive system was designed. Here's the basics from Gates:
https://ww2.gates.com/ptdesign/triumph.html
On a pretext, I called Triumph of America and spoke with a tech. He said they were aware of the problem (my dealer told me that they had told him that they were unaware of the problem and they refused to admit it. They said there was no bulletin on it and that was it.). The guy I spoke with said that sometimes the cush drive was out of spec when installed at the factory and that could be the problem. Incorrect belt adjustment was the most likely problem but it could also be the rear bearings. There had been a bearing recall in 2012 for "rear wheel bearings of an unknown quality. But the bottom line was that the tech knew about the problem. This was information that the dealer was surprised to hear about.
I called, again on a pretext like most private investigators do, and got someone from Gates on the line. The individual I spoke with was an older male in a higher position and actually admitted that Gates knew about the problem but refused to accept any responsibility for it. He explained that Triumph had come to them and requested that they design a belt drive system for their planned new Thunderbird Bike. Triumph had no experience with belt drives. The gentleman said that Triumph provided them with enough information to determine the specs of the belts and drive pulleys needed to handle the engine and give them the final drive ratio they wanted. This was the easy part. Triumph also specified that they provide a drive pulley set that would last as long as the new Gates GT Carbon-Fiber Belt (about 150,000 miles). I was further told that Triumph did not want to use the coating that Gates Recommended due to the fact that a byproduct of the coating they needed to use on aluminum billet pulleys was restricted by the EPA in the US. He said that Triumph wanted to GO GREEN (see URL above) so they created a coating specifically to survive Triumphs salt spray tests. The gentleman admitted that the coating itself was one of the big factors in what was now referred to as "belt chirping" but that it could have been minimized if Triumph had provided and adequate adjuster mechanism to precisely adjust the belt.
OK. That was interesting.
I then called a couple of Harley Service Departments and spoke with mechanics there on the pretext that I wanted them to work on my Triumph. They both turned me down but one was very chatty about belt drives in general. Harley has been using them for years. They are supposedly using them successfully, but that is debatable after talking to this guy. However, Harley belts do not chirp. He said that the fact that the belt rubbed up against the rear pulley was an indication that something was wrong. He also said that if the belt was 5 or 6mm narrower than stock due to the bike chewing it off, that was bad. Really? He advised me to find a dealer that would work on my bike and that had mechanics with belt drive experience. He postulated that since this was Triumph's first belt drive, he doubted that their techs had the training and general belt knowledge to adjust them properly because "belts are definitely squirrely".
Very interesting.
My belief at this point is that Triumph, knowing they knew nothing about belt drives but wanting to use one since Harley used one and since they are cheaper than a drive shaft, hired Gates to design one but ignored their advice on what to use for a coating. Gates probably got an exclusive to sell Triumph their GT carbon fiber belts for exclusive use on the Thunderbird and Storm. Triumph did not understand how this coating would affect the belt drive and did not understand how sensitive the adjustment procedure would be and did not provide an adequate adjusting system and instructions to the mechanics who were unfamiliar with belt drives. If you follow the 4 forums that are dedicated to Triumph Motorcycles you will find all kinds of complaints about this problem. Triumph warrantied some of them early on by replacing the belt, pulleys, and rear wheel bearings, but later stopped this process. Probably when they realized that the coating was the main problem and that the adjusting system was the secondary problem.
So at this point, I have a beautifully styled bike with a spectacular engine in it that is less than a year old sitting in my garage that I am afraid to ride it. I have a dealer avoiding my attempts to make an appointment to replace the belt and investigate the need for new bearings, a new cush drive, etc., probably because he knows that Triumph is not going to pay for anything. He is also not answering my email questions about who's going to pay for this.
This is disgraceful and a good sign that I made a big mistake by purchasing a Triumph Product. What good is a TWO YEAR warranty if they won't honor it?
We need a recall of all Triumph Thunderbird Models from 2009 to the present. They are still using this drive system.