TRINIDAD AND TOBAGO - COUNTRY 1ST
24
people have signed this petition.
Add your name now!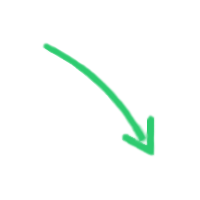 24

people

have signed.

Add your voice!
Maxine K.
signed just now
Adam B.
signed just now
Would you believe it if I told you, that SOME CITIZENS of TRINIDAD AND TOBAGO are AFRAID to SIGN this PETITION.
SO I AM RESORTED TO MAKE A DISCLAIMER:
THIS PETITION IS ABOUT THOSE WHO LOVE, LOVE, LOVE the COUNTRY of TRINIDAD AND TOBAGO, and THOSE who believe that giving UP the country HOLIDAYS for (1) YEAR with the EXCEPTION of (5) would make a DIFFERENCE for the CITIZENS of TRINIDAD AND TOBAGO.
THIS PETITION is NOT in connection with endorsing any POLITICAL PARTY, this is NOT a POLITICAL PARTY PETITION, we said that the PETITION came about due to the latest situation because we would NOT like there to be CIVIL UNREST with the PEOPLE of TRINIDAD AND TOBAGO, so PLEASE do not sign this PETITION if you DO NOT LOVE TRINIDAD AND TOBAGO, thank you all for your time.
WE also forwarded this PETITION LINK to the TRINIDAD AND TOBAGO PARLIAMENT, because we are not affiliated with everyone's pages etc, SO THAT ALL POWERS that be, who were VOTED in to LISTEN, COMMUNICATE, PROVIDE, PROTECT and SERVE the PEOPLE of TRINIDAD AND TOBAGO can do so TOGETHER... TOGETHER... TOGETHER... TOGETHER..
What do you think LOVE is all about???!!!
THIS PETITION IS TO PROVE JUST HOW MUCH LOVE DOES A PERSON REALLY HAVE FOR THEIR COUNTRY TRINIDAD AND TOBAGO..

So, we say this again... Welcome to all THOSE who truly LOVE and APPRECIATE the Country called TRINIDAD and TOBAGO and has made it theirs.
Firstly, we would like to thank you for signing this petition, we believe that if anyone LOVES something they will make sacrifices for it, and we ALL are not quiet sure how many really loves it, or hates it, or just tolerates it, or just use it for their own gain, or just bad talk it because they are living in another Country, or just don't care about it, or even just uses it for their convenience because there are many that do.
We all really would like to get our country back to those golden days of LOVE.
By signing this petition you agree that much more could have been done, and should have been done by each of us "INDIVIDUALLY" in making sure that those who "WE"... not anybody else "WE" all who VOTED from the COLUMBUS DAYS to NOW... "WE" should have held "THEM" accountable and continue to "HOLD" them accountable until they, "THEY" meaning ANY PERSONS in a position of RESPONSIBILITY and ACCOUNTABILITY "EXIT" the office.
That is "THOSE" who "WE" all ah we VOTED for, to be in office not just "PARLIAMENT" but all positions, from the community meeting leaders to the HEADS of our sweet country, to do what is best in the interest of us all which is to PERFORM the necessary job requirements which they all knew was going to be HARD WORK, because of DE GREASE HAND PRACTICES, and DE LOOK THE OTHER WAY, and the "WE GETTIN AWAY WIT DAT", and the "IS WE COUNTRY TOO", and the "BUT IS WE, YUH ENT KNO IS WE RUNNING THINGS", and the "IS WE WON", and the "WELL.. IF THEY DOH LIKE IT THAT IS THEY BUSINESS", an the "WELL THEM IS NIGGA AND WE IS COLLIE", and the "WELL WE IS COLLIE AND THEM IS NIGGA" and the "WHO LOSS DEAD", and the "DOH TRUST THEM UNNO", and the "LEH WE FIGHT FOR WE OWN PEOPLE", and "DOH WORRY WE GO HANDLE THAT WITH SOME PUJA AND OBEAH" and the "DOH WORRY NAH MAN I KNO WHERE YOU LIVIN" and the "YUH ENT KNO WHO IS MEH FADDA" and the "BOI TEST ME NAH" and the "DOH WORRY WHEN I DUN WITH YUH WIFE YUH GO KNO" and the "WHO GO BUN RAHWAN FUH WHO" and "WHO ZESSING AN ENT STRESSIN" all of this BEING said from the VOICES of some TRINIDADIANS and TOBAGONIANS again...
All of this being spewed before OUR citizens.... These so-called EDUCATED representatives.
BEFORE swearing into OFFICE, which we ALL TOLERATED, and ACCEPTED.
Which they all also knew BEFORE... bad talking other prospective candidates, BEFORE insulting each other publicly on RADIO, TV, SOCIAL MEDIA, NEWSPAPERS.
All of these were exchanges BEFORE being VOTED in and TELLING who tuh put wot way!
Which they ALL knew BEFORE campaigning, BEFORE running for OFFICE, and has now as BEFORE and AGAIN on ALL sides failed us ALL again....
We are not going to continue with the RACE card, because all the RACES has been ran and we ALL lost! The African race, the Syrian race, the Indian race, the Chinese race, the Carib race, the Arawak race, the Spanish race we NOT doing that, we REPEAT we are NOT DOING THAT!
Visitors DO NOT live a Trinbago's everyday reality, "THE CARNIVAL CROWD" are NOT the PEOPLE of TRINIDAD and TOBAGO. A "Trinbagonian" is from TRINIDAD and TOBAGO, NO ONE ELSE....
In order for each person to LOVE Trinidad and Tobago again, we each need to take responsibility for allowing those we trusted to get LAZY on us, and by not wringing their ears or pinching them hard enough, for them to cry "long tears as tho somebody was killin them" then they would have remembered and straighten up. But "WE" did not!
Trinidad and Tobago is a JEWEL in the Crown of CARIBBEAN ISLANDS, and right now it needs its Citizens from the USA - CANADA - GREAT BRITAIN - SWEDEN, ITALY, SOUTH AFRICA, ISRAEL, ETHIOPIA and the rest of the world to SIGN THIS PETITION.
Get the Country back into a winning position.
We have to HOLD OURSELVES ACCOUNTABLE, and develop RESPONSIBLE CHARACTERISTICS for not being DILIGENT, when there was need for further questioning, reasoning and understanding of all of the mechanics that is needed for a healthy Country to OPERATE.
This petition came about due to the latest change of events. The Venezuela migrant problem "over-spill" which highlighted decades of underline issues, which with ALL PAST AGREEMENTS should have been in a continuous development mode, again we lost sight and held no one accountable.
So.. we are now asking "CITIZENS ONLY" to sign this petition, "ONLY" if you are in agreement of a 1 year HIATUS OF HOLIDAYS for the year 2020
EXCEPT..... NEW YEARS DAY - REPUBLIC DAY- INDEPENDENCE DAY - LABOR DAY and CHRISTMAS until the citizens can get their country into a functioning transparent order with ALL its citizens.
These DAYS were chosen because they are not affiliated with any race, religion, academic achievement, ethnicity or monetary status, it reflects the DIGNITY and the FOUNDATION BLOCKS of the country.
Thank you all very much for being honest, this little PETITION will tell volumes of stories, just keep tuned in, you will see!