Travis Japan as Indonesia Toraja Village Ambassador
419
signers.
Add your name now!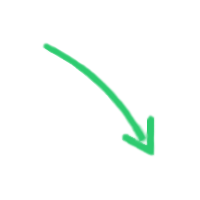 419

signers.

Almost there!

Add your voice!
Maxine K.
signed just now
Adam B.
signed just now
I'm one of Travis Japan's fans from Indonesia. I need your help to successing Indonesian Travis Japan fans project to bring Travis Japan to Indonesia.
First of all, I would like to introduce Travis Japan 7 members. They are Noel Kawashima, Kaito Miyachika, Kaito Nakamura, Kaito Matsukura, Shizuya Yoshizawa, Ryuya Shimekake, and Genta Matsuda.

In 2018, one of Travis Japan member, Noel Kawashima went to Indonesia - Toraja Village. As we know, Toraja Village (in Indonesian language: Tana Toraja) is quite simply one of the most unique destinations in Indonesia. Noel went to Toraja because one of his Indonesian fan sent him a letter and told that there is a village which have the same name as his group, Travis Japan. Japanese fans usually called Travis Japan as "Toraja" (in Japanese :トラジャ). When you write down in alphabet, it would became "Toraja" and the pronunciation between Japanese or Indonesian language for that word is similar. When Indonesian people hear that word, they might think it was Toraja Village. Start from there, Noel went to Toraja Village to know more about that place. He was recorded his journey and uploaded into his group Youtube channel called "Johnny's Jr Channel" (ジャニーズJr.チャンネル). There are 3 parts of the video, each part had been translated into Indonesian language. You can check from link below:

Travis Japan (Noel Kawashima's Toraja Tabi) pt 1

Travis Japan (Noel Kawashima's Toraja Tabi) pt 2

Travis Japan (Noel Kawashima's Toraja Tabi) pt 3

Not only once. He also promoting Toraja Village on one of radio in Japan. He was explained about Toraja Village's culture and people based on his experiences.

In Oct 10, he and the other member of Travis Japan talk about Indonesia and Toraja Village again in their Youtube channel.

Travis Japan took their attention enough about Indonesia, especially for Toraja Village.

Start from that reasons, i hope Indonesian Ministry of Tourism (Wonderful Indonesia team) consider to do something like make Letter of Agreement to Travis Japan's agency - Johnny's & Associates about join with Indonesia's Wonderful Indonesia as Toraja Village ambassador.
Wonderful Indonesia's official : https://www.indonesia.travel/jp/ja/destinations/sulawesi/tana-toraja

Our main focus of this project is :

1. To attract more Japanese tourists to visit Toraja Village

2. To introduce Travis Japan to Indonesian people

3. Make Travis Japan better known internationally since they have many fans in Japan and in other countries.
It would be great chance to us, Indonesia to show our beautiful Toraja Village to Japanese people through Travis Japan. This will also strengthen bilateral relations between Japan and Indonesia through music and J-Pop Idol, as part of our diplomacy. As we know, many of Indonesian people love to listening Japanese music, watching anime and Japanese drama.
We (Travis Japan fans from Indonesia) had good feedback from Travis Japan in their Youtube channel. I hope there is a chance to step to the next level between Indonesia Ministry of Tourism and Johnny's & Associates.
We (Travis Japan fans from Indonesia) make petition with one purpose:

"Travis Japan as Indonesia (Toraja Village) Ambassador"
**********
日本語
こんにちは。
インドネシアのTravis Japanファンです。インドネシアのTravis Japanファンによる、Travis Japanをインドネシアに呼ぶプロジェクトを成功させるために、あなたの協力が必要です。
はじめに、Travis Japanのメンバーを紹介します。川島如恵留、宮近海斗、中村海人、松倉海斗、吉澤閑也、七五三掛龍也、松田元太の7名です。
2018年、Travis Japanのメンバーの一人、川島如恵留はインドネシアにあるトラジャ村を訪れました。トラジャ村(インドネシア語ではTana Toraja;タナ トラジャ)はインドネシア有数の魅力的な場所です。
如恵留がトラジャ村を訪れたのは、あるインドネシア人ファンからの手紙がきっかけです。そこには、彼のグループと同じ名前の村がインドネシアにあると書かれていました。Travis Japanは、日本のファンからは『トラジャ』と呼ばれています。アルファベットでは"Toraja"と書き、日本語とインドネシア語で同じ発音になります。インドネシア人がこの名前を耳にしたら、トラジャ村のことを思い浮かべることでしょう。
このことをきっかけに、如恵留はトラジャ村のことをもっと知るために旅へ出ました。彼は旅の様子を録画し、Youtubeの『ジャニーズJr.チャンネル』にアップロードしました。ビデオは全部で3本あり、すべてインドネシア語に翻訳されました。
Travis Japan(川島如恵留のトラジャ旅)パート1
Travis Japan(川島如恵留のトラジャ旅)パート2
Travis Japan(川島如恵留のトラジャ旅)パート3
彼がトラジャ村のことを宣伝したのは一度だけではありません。彼は日本のラジオ番組で、彼の経験に基づいて、トラジャ村の文化や人々について語りました。
10月10日にアップロードされたYoutubeでは、彼や彼の仲間のTravis Japanのメンバーがトラジャ村のことを話題にしました。
Travis Japanは、インドネシア、特にトラジャ村について、強い関心を持っています。
このことから私は、インドネシア共和国観光省(Wonderful Indonesia)がTravis Japanの所属事務所であるジャニーズ事務所と合意し、Travis Japanがトラジャ村の観光大使としてWonderful Indonesiaへ参加することを願います。
https://www.indonesia.travel/jp/ja/destinations/sulawesi/tana-toraja

このプロジェクトの主な目的:
1. より多くの日本人観光客にトラジャ村へ足を運んでもらうこと
2. Travis Japanをインドネシアの人々に紹介すること
3. 既に国内外に多くのファンがいるTravis Japanの国際的な知名度を高めること
Travis Japanを通じて、美しいトラジャ村のことを日本の人々に紹介できることは、インドネシアにとって大きなチャンスです。また、音楽や日本のアイドルを通じた外交により、日本とインドネシアの友好関係の強化が期待されます。インドネシアには、日本の音楽やアニメ、ドラマのファンが多いです。
Youtubeチャンネルの中で、Travis Japanから私達インドネシアのTravis Japanファンへの良いフィードバックがありました。 インドネシア共和国観光省とジャニーズ事務所との間に、次の一歩があることを願っています。
私達インドネシアのTravis Japanファンは、ひとつの目的のため、ここに嘆願書を提出します。
『Travis Japanのインドネシア(トラジャ村)観光大使就任』
日本語に翻訳した方 : Ryoko