Translinks Poor Service and Fair Increase
59
people have signed this petition.
Add your name now!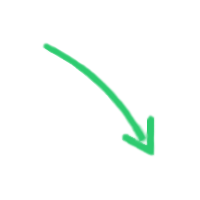 59

people

have signed.

Add your voice!
Maxine K.
signed just now
Adam B.
signed just now
Translink is raising prices on January 1, 2008. Cash fares are rising up to 25% more. By next year it will cost $5.00 to get downtown from a zone 3. At least a quarter million people ride the sky train everyday and I know from personal experience as well as speaking with other people who use transit, that the service is horrible. Buses are constantly breaking down and the skytrain is always delayed. This is especially a problem during rush hour morning and afternoon when people are trying to get to work or get home. In todays work world, excuses generally don\'t matter. More skytrains will be coming in 2009, but what are they doing for the time being to improve service The other day the skytrains were shut down for over an hour during rush hour because the computers shut down. Why do they not have backup computers for our only transportation method in the lower mainland I would also like to touch on the topic of weekend service. If the government does not want people to drink and drive, maybe the skytrain should run till at least 3am. As well as more night buses. It costs about $50 to get from Vancouver to Delta by taxi and a lot of drivers say no because they can make more money in 5 short runs. Another issue is that skypolice should be focusing on crime, not if whether or not someone has paid for a transfer, that should be a job for security. I had a friend tell me that he was at a station and while skycops were charging someone for not having a ticket, a crack addict was walking around him and others for a pipe to smoke his crack out of. What does that tell you about the focus of Translink Money, they crackdown on everyone having fares, raising prices, and are not targeting the real problems. I was also notified that at Oak St and 41st there are 100 good buses that could be on the road, it is the new buses that are breaking down. Translink says that they will be putting 100 new buses on the road, what they dont mention is they will be taking another hundred off! If you are unsatisfied with transit service and do not agree with fair increase coming up, please sign this petition to show Translink that we have a voice, we are the people who pay and support, for the amount of money they receive from us, they should be providing us with better transportation service. If you will be switching to your car from translink, please leave a comment as to why. After you put your name down, the site that set me up with this free petition will ask for donations, that money goes to ipetitions to help keep the site running and has no correlation with myself or the cause of this petition. For more info on what Translink is doing, go to this site http://translink.bc.ca/WhatsNewandBoardMeetings/GVTA_bylaws.asp at the bottom is the document stating all the changes in price, etc.
Sponsor
I take transit everyday to work and encounter numerous failures due to poor transit service. I just want the people who use this service to have a voice rather than letting the board of transit make all the decisions that affect us, not them.
Links
http://translink.bc.ca/files/board_files/bylaws/Bylaw_51-2007.pdf This is the bylaw passed to raise ticket prices on January 1, 2008^ http://translink.bc.ca/WhatsNewandBoardMeetings/GVTA_bylaws.asp And these are all the other Bylaws that have happened or are happening^