Transformers sur DVD et TV en Francais au Quebec et France
326
people have signed this petition.
Add your name now!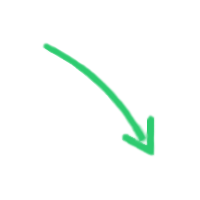 326

people

have signed.

Add your voice!
Nicholas Martin
signed recently
Noa BUKOVEC
signed recently
PÉTITION pour que Les Transformers soit vendu sur DVD en FRANÇAIS au QUÉBEC (Canada) et France ou/et Rediffusion à la TV
○ CHOIX DE PÉTITION(S):
# 1. DVD vendu au Québec et France en FRANÇAIS (doublage Québécois et France), la série complète. Si possible, tous les épisodes qui n'ont pas été doublés en québécois, incluant le Film, devraient l'être pour plaire aux Québécois Transfans.
# 2. Rediffusé au Québec en FRANÇAIS (doublage Québécois et France) la série complète (ordre chronologique) sur un canal TV Québécois (ex.: TVA, Prise 2, Teletoon, etc.)
# 3. Nouveaux Épisodes: Convaincre Hasbro de produire une suite à la série originale (Génération 1) avec le même style, qualité de dessin et animation comme les saisons 2 (1985) et 3 (1986) + film (1986). La série devrait prendre place après la saison 3, après les 2 épisodes "Le Retour d'Optimus Primus", car la saison 4 est mal apprécié des Transfans.
○ NOTE :
- TVA est celui qui a les doublages (Québécois et France) de la série dans ses archives au Québec, les ayant lui-même doublé via Sonolab (Covitec/Technicolor) puis étant le 1er et le seul à les diffuser au Québec.
- Doublage Québécois: Saisons 1-3-4
- Doublage France: Saisons 2-3 (saison 3 : 4 épisodes) + film
- Générique du début: Excellente chanson québécoise, v.f. de celle originale anglaise.
- TF: saisons 1 (1984), 2 (1985), 3 (1986), 4 (1987) + film (1986)
○ QUI PEUX SIGNEZ

#1-2: Québécois et Canadiens (résidant au Québec ou Canada) français et anglais, car la Pétition est pour le retour de la série au Québec en Français en DVD ou/et TV.
#1-3: Tous les pays car la Pétition est mondiale.
• PRÉSENTÉS QUAND
La Pétition restera ouverte jusqu'à ce qu'elle est assez de Signatures (aucune date limite), environ 2000 Noms et +, pour leur démontrer notre fort intérêt à les convaincre que l'on veut absolument enfin acheter des DVD en Français de Les Transformers et les revoir à la TV, surtout au Québec et en France; tous les épisodes (ordre chronologique)! Donc pour cela, on doit signer en grands nombres et en encourageant d'autres à signer, merci !
○ POUR SIGNEZ, VOUS DEVEZ ABSOLUMENT...
INDIQUEZ votre VRAI Prénom et VRAI Nom de famille
INDIQUEZ votre E-mail
INDIQUEZ votre Ville, Province et Pays
INDIQUEZ le numéro de la ou les pétition(s) signé(s)
○ Important:
- Chacun signe 1 seule fois. Si vous êtes 2 à vouloir signer sur le même ordinateur, faites-le chacun votre tour.
- Avoir absolument 1 E-mail à donner dans la signature car cela prouve que vous existez et qu'on peut vous rejoindre. Si non, utilisez celui d'un ami(e)s ou obtenez en un.
- Notez que la dernière case n'a aucun lien avec la pétition, Ne pas la Coché pour rien.
- 1 E-mail (en anglais) vous sera envoyé pour dire Oui la signature est reçu.
SIGNEZ 1 OU LES 3 PÉTITION(S)!
Retour à la page principal "Les Transformers": http://transformers.1fr1.net/
Aidez avec de la PUB SVP: http://www.transformers.1fr1.net/t1980-pub-signatures-publicitaires-pour-promouvoir-le-site#1
1600 ANCIENNES SIGNATURES sont Archives dans mes archives (ne pas Re-Signer)
Sponsor
Links