Keep Transfiguration Academy Open
430
people have signed this petition.
Add your name now!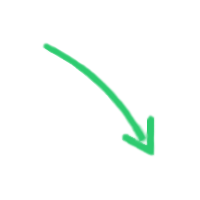 430

people

have signed.

Add your voice!
Maxine K.
signed just now
Adam B.
signed just now
To: Cardinal Joseph William Tobin, C.Ss.R., D.D., Archbishop of Newark, Rev. Msgr. Thomas J. McDade, Ed.D, Vicar for Education/Interim Superintendent of Schools, Barbara Dolan, Assistant Superintendent of Schools
The parents, students, faculty, and alumni of Transfiguration Academy (formerly St. John's) of Bergenfield, NJ implore you to reconsider the decision to end our school operations August 31, 2020. We are asking for a joint discussion to cooperatively keep Transfiguration Academy from closing its doors for the 2020-2021 school year. This 99 year old institution's Mission Statement explains how students are developed into community contributors by strengthening faith, enlightening minds and transforming hearts...one student at a time.
The letter dated August 4, 2020 from Rev. Msgr. Thomas J. McDade and Barbara Dolan states that this decision was made due to declining enrollment, the need for financial support, and the obstacles due to Covid-19. This decision disregards the quality Catholic education offered and honored by the U.S. Department of Education as a Blue Ribbon School of Excellence. Furthermore, it would negatively affect students, parents, and faculty as illustrated below.
During this pandemic, students were forced to be educated through distance learning. This caused many social and emotional issues since March 13th. Students, parents, and faculty felt relief knowing that students would be returning to Transfiguration Academy (whether it be online or in person) to reunite with our faith-based family. With the closing of Transfiguration Academy, these students, ranging from 3 years old to 13 years old, will have unnecessary stress thrown on them as they adjust to a new school, new peers, and new teachers. Various Catholic schools closed in the area, unfortunately in similar low to middle income towns, which impacts parents ability to place their children in a Catholic school. Of the remaining Catholic schools, many are not even accepting 8th grade students so these students will have to adjust to public education curriculum versus Catholic. Students will be removed from their teachers and friends which will inevitably cause further grief and loss.
The notification given less than one month in advance of school starting, during a pandemic crisis, is insufficient notice for families to switch schools. The other local Catholic schools are at almost, if not complete, full enrollment. Transfiguration Academy has already received students that attended other Catholic schools that shut down and these parents are less likely to switch to yet another Catholic school in fear that another shut down would happen. The goal should be to make Catholic schools more sustainable. Parents have invested financially, spiritually, and emotionally and should at least be given the opportunity to be aware of dire needs so that actions can be taken. For schools to thrive and be sustainable, it is necessary for parents to have full transparency.
Our teachers have dedicated their careers to Transfiguration Academy. They do not pay into unemployment and therefore are unable to collect. They have agreed, in most cases, to make salaries below the level of public school teachers, because they believe in Catholic education. The twenty six day notice given to them to find a job would be an extremely hard task without a pandemic happening and almost impossible for them to find placement given the Covid-19 issues.
We find the committee that made this decision failed to have lucid conversations with parents, faculty and the administration of Transfiguration Academy and therefore we are asking to have the decision overturned and for the healthy, transparent discussions to begin. We implore you to reconsider closing our school.