Tragic Disappearance of Malaysian Airlines MH370, Petition from ICSF
191
people have signed this petition.
Add your name now!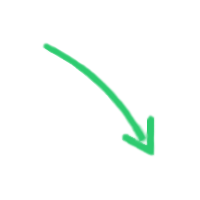 191

people

have signed.

Add your voice!
Maxine K.
signed just now
Adam B.
signed just now
Dear Comrades, colleagues and friends in international fishworker and related organisations and social movements
We, the staff and members of the International Collective in Support of Fishworkers (ICSF) wish to inform you about the tragic disappearance of Ms Chandrika Sharma, the Executive Secretary of ICSF, aboard the Malaysian Airlines flight MH370 whilst on her way to Ulaanbaatar, Mongolia, to attend the 32nd Session of the FAO Regional Conference for Asia. No trace of the plane has been found and there is no explanation for its disappearance.
ICSF is an international non-governmental membership based organisation that includes a network of individuals working in support of small-scale fishing communities around the world. Chandrika Sharma has been the Executive Secretary of ICSF for over 15 years. As such she has been at the forefront of the international struggle for the recognition of the human rights of small-scale fishing communities, particularly women. She has worked tirelessly to increase understanding about and garner support for small scale fisheries, and to strengthen the network amongst organisations working with fishing and coastal communities, advocating for their rights and contributing towards the development of socially just fisheries. Her disappearance is a tremendous loss to the social movements in fisheries.
We are devastated by her disappearance and find it shocking that there is still no credible public information on what actually happened to flight MH 370. We understand that the Malaysian Government has now released the raw satellite data provided by Inmarsat that was used to narrow down the search for the missing MH370 to the southern Indian Ocean – but even this data has been only selectively released we understand. We hope that we can put more pressure for greater transparency as even the Australian Transport Safety Bureau mission has ruled out that it crashed in the Indian Ocean.
Despite the loss of 239 passengers and crew members, no steps have been taken to ensure that similar disappearances can't happen in the future, and neither has the airline company nor the responsible authorities taken any action to redress the loss incurred by the families or provided transparent, credible and regularly updated information.
We would like to call on you and your organisations to join ICSF in communicating, in the strongest terms, these concerns to the appropriate national and international authorities, and to demand that the Malaysian and Indian authorities, with the full cooperation Inmarsat, collate the available data and provide the families and public at large with a transparent, accessible and up to date account of what happened to this flight.
Your support in this regard will be most appreciated. Below please find the addresses of these authorities.
Yours sincerely
Jackie Sunde
Coordinator ICSF
INDIA
His Excellency Shri Pranab Mukherjee
President's Secretariat
Rashtrapati Bhavan, New Delhi-110004
Tel: 91-11-23015321
Fax: +91-11-23017290, 23017824
Smt. Omita Paul
Secretary to the President
Tel: +91 11 23013324
Tel: +91 11 23014930
secy.president@rb.nic.in
Shri Venu Rajamony
Press Secretary to the President
Tel: +91 11 23016535
Prime Minister
Shri Narendra Modi
South Block,
Raisina Hill,
New Delhi-110011
Phone +91-11-23012312
Fax +91-11-23019545, 23016857
http://www.narendramodi.in/write-to-shri-narendra-modi/
Smt. Sushma Swaraj Minister,
Ministry of External Affairs,
South Block,
New Delhi - 110011,
Tel: +91 11 23011127, 23011165,
Fax: +91 11 23013254
Tel: +91 11 23794344, 23794044
Email: sushmaswaraj@hotmail.com
Shri Radha Mohan Singh Minister,
Ministry of Agriculture,
Krishi Bhavan,
Dr. Rajendra Prasad Road,
New Delhi - 110001
rmsingh@sansad.nic.in
Tel: +91 11 23782691,23383370
Fax: +91 11 23384129
Shri Ashok Gajapathi Raju Pusapati
Minister,
Ministry of Civil Aviation,
Rajiv Gandhi Bhawan,
Safdarjung Airport,
New Delhi,110003
Tel: +91 11 24610350,24632991
Fax: +91 11 24611707
T.S. Tirumurti
High Commissioner
High Commission of India
Level 28, Menara 1 Mon't Kiara,
No. 1, Jalan Mon't Kiara,
50480, Kuala Lumpur.,
Malaysia
Telephone: (00-603) 62052350, 6205 2351,
Fax: (00-603) 6143 1173
E-Mail: info@indianhighcommission.com.my,
admn@indianhighcommission.com.my,
attcons@indianhighcommission.com.my,


MALAYSIA
YAB DATO 'SRI MOHD. Najib bin Tun Haji Abdul Razak
PRIME MINISTER OF MALAYSIA
Department of the Prime Minister
Block B8, Prime Minister's Department,
Federal Government Administrative Centre,
62502,
Malaysia.
Tel: +603-8 000 8000
FAX: +603-8888 3904
E-mail: 8000 8000@1mocc.gov.my
H.E.Datuk Naimun Ashakli Bin Mohammad
High Commissioner
High Commission of Malaysia
50 M, Satya Marg
Chanakyapuri
New Delhi-110021
Tel: +91-11-2611 1291, 2611 1292, 2611 1293, 2611 1297 (O)
Fax: +91-11-2688 1538
Email: maldelhi@kln.gov.my