Traffic Calming Measures for Ross Road, Brackendale.
44
people have signed this petition.
Add your name now!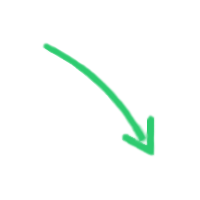 44

people

have signed.

Add your voice!
Maxine K.
signed just now
Adam B.
signed just now
As parents, neighbours, and community members who live on or near Ross Road in Brackendale, or often recreate in the area, we are increasingly concerned about the growing volume and speed of motor vehicle traffic using Ross Road, and are advocating for the implementation of traffic-calming measures (eg. increased signage, speed bumps, etc) in the residential area of Ross Road.
Like all areas of Squamish, Ross Road/Brackendale has seen a big surge in the number of young and growing families over the last several years, and with this has come a significant increase in the number of active children playing near or on the road (basketball, street hockey, scootering, etc), riding their bikes on the road, and/or walking to/from school on the road. Ross Road is used daily as a 'short cut' for driving families to access Don Ross Middle School (DRMS) and/or Brackendale Elementary School (BES), as they can avoid the longer, slower, and often busier dedicated 'School Zone' along Government Road. Further, every morning and every afternoon, eight school buses travel Ross Road four times per day to transport children to and from DRMS, often driving 50km/hr or more. Ross Road is also on the broader Brackendale bus route, meaning large city buses come barreling down it several times of day and night. In addition, the growing popularity of the Ray Peters/Dump Trails network has resulted in more people arriving by car to Ross Road to walk their dogs, ride their bikes, and/or hike with friends — all wonderful things, though inevitably leading to an increase in local traffic. Ross Road has no sidewalks, no painted road lines, no crosswalks, and minimal street lights to improve the safety of people walking or cycling on its side. Lastly, presumably because of its straight nature in a somewhat-hidden area, Ross Road is often used late at night for what appears to be high-speed (and very loud) drag-racing.
As parents, we are fearful that it is only a matter of time before a child is struck by a motor vehicle or city bus on this road; as community members, we are fearful of the same for anyone who enjoys walking or biking along Ross Road. We have tried putting up our own 'SLOW DOWN' signage, with no success; cars and trucks continue to blast down the road at max speed, at all times of the day.
We would like to see the implementation of traffic-calming and road safety-enhancing measures along Ross Road, such as speed humps, increased signage, and/or re-routing of city and/or school buses to Government Road. In particular, given the high number of children and families who currently use Ross Road to access both DRMS and BES, we would love to see DRMS' current 'School Zone' expanded to include the residential area of Ross Road, as means to reduce traffic speed and increase visibility of children playing or traveling through the area.