Mr. Fred Wilpon: Get Rid of Victor Zambrano
31
people have signed this petition.
Add your name now!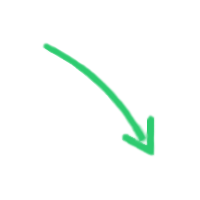 31

people

have signed.

Add your voice!
Maxine K.
signed just now
Adam B.
signed just now
Dear Mr. Wilpon, As you well know, Mets fans are some of the best and most passionate fans around sports. We are also very knowledgable fans who cannot be fooled or made to feel stupid. My concern, and the concern of all the signees of this petition, is that the Victor Zambrano debacle has gone on long enough. Let\'s face it, it was a horrendous trade when it happened, and it continues to get worse with each of Victor\'s starts. And for myself, and a lot of other fans, his 04/18/06 start agains the Braves was the last straw. It was in short, an unadulterated disaster and it has to stop. Forget justifying the trade, things are beyond that now. It\'s now at the point where you have to justify him being in the rotation at all, let alone the number 3 starter. It\'s madness and we beg you to end it mercifully, and in haste. We don\'t want to hear about \"potential\", or his \"nasty stuff\", or how his mechanics can be fixed. Stop the lies, his performance on the field is all we need to know about his pitching ABILITY. At this point in his career, it\'s no longer about potential, it\'s about ability. I\'m sure Victor is a good, decent person, this is not a knock on him. Rather, it is a knock on his pitching ability. His time as Met should come to a close as quickly as possible. Mets fans value truth and honesty, and we\'ll forgive you for making this trade. Just like we\'ve forgiven the Mets over the years for trading Nolan Ryan and Tom Seaver. Just admit a mistake was made, correct it, and Mets fans will continue to love this team. Please, Mr. Wilpon. For that sanity and mental health of Mets fans everywhere, trade him, send him down, or just plain release him. Just get him out of New York now! Thank you -Mets fans for the removal of Victor Zambrano and forgetting of the Scott Kazmir trade.
Sponsor
Mets fans for the removal of Victor Zambrano and forgetting of the Scott Kazmir trade.