Please release "It's Trad Dad" album on CD
101
signers.
Add your name now!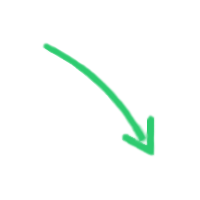 101

signers.

Almost there!

Add your voice!
Maxine K.
signed just now
Adam B.
signed just now
In 1962 EMI – Columbia released the sound track to "It's Trad Dad," a pop / jazz movie staring Craig Douglas and Helen Shapiro. 
The feature combined a unique blend of British and American talent from the fields of Jazz, Pop and Rock and Roll. 
The album in question featured songs from:- Gene Vincent / Helen Shapiro/ Craig Douglas / Chubby Checker /Chris Barber's Jazz Band with Ottilie Patterson / Mr. Acker Bilk and his Paramount Jazz Band / The Temperance Seven/John Leyton /Gene McDaniels / Terry Lightfoot's New Orleans Jazzman. 
This year 2012 marks 50 years since this L.P. was released. In the last half century this album has never been reissued on either vinyl or CD. 
If you are a fan of any of the above artists, a 60's pop or jazz enthusiast, or a rock and Roll buff, then please sign this petition to persuade EMI to release the wonderful album digitally re-mastered (from the original tapes) on CD with the original album artwork. 
Over the years EMI have produced some fantastic high quality CD album reissues of original 60's albums, fully digitally re-mastered, released as a digi-pack complete with original album artwork. One of many examples to use a yard stick is Gene Vincent's classic 1964 "Shakin' Up A Storm" album released by EMI 100 in 1997. Please take a look at the link below:-
http://www.amazon.co.uk/Shakin-Up-Storm-Gene-Vincent/dp/B000007W9X/ref=sr_1_1?ie=UTF8&qid=1330809276&sr=8-1
This is the standard we would like for the "It's Trad Dad" CD reissue. 
Concerning Gene Vincent, this version of "Spaceship To Mars" featured on this L.P. has never been available on CD or vinyl format. Bear Family, EMI and Charly records have omitted it from their Gene Vincent reissues. 
This amongst many other reasons, makes the album a much sought after collectors album.
Original L.P. details:- 
"It's Trad Dad" (Columbia - 33SX1412).
 A photo of this L.P. album can be found on the following web link:-
 http://eil.com/shop/moreinfo.asp?catalogid=476828 
Track Listing:- 
"Tavern in the Town" – Terry Lightfoot's New Orleans Jazzman
"Lonely City" – John Leyton 
"Another Tear Falls"- Gene McDaniels 
"In a Persian Market" - Acker Bilk and His Paramount Jazz Band 
"Let's Talk About Love" - Helen Shapiro 
"Down By the Riverside" - Chris Barber and his Jazz Band with Ottilie Patterson 
"Ring-a-Ding" - Craig Douglas 
"Spaceship To Mars" - Gene Vincent 
"Everybody Loves My Baby" - Temperance Seven 
"Rainbows"- Craig Douglas 
"Frankie and Johnny" - Acker Bilk and His Paramount Jazz Band 
"Lose Your Inhibition Twist" - Chubby Checker 
"Sometime Yesterday" - Helen Shapiro 
"When the Saints Go Marching In" - Chris Barber and his Jazz Band with Ottilie Patterson
Links