WE DEMAND THE RENEWAL OF TRACYANN F WILLIAMS' CONTRACT & HER RECONSIDERATION FOR TENURE!
132
people have signed this petition.
Add your name now!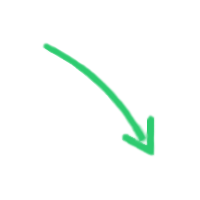 132

people

have signed.

Add your voice!
Maxine K.
signed just now
Adam B.
signed just now
HELP keep Tracyann F. Williams, a beloved teacher of many New School students and alumni, at the New School. Due to tenure changes, Tracyann Williams' contract will end without renewal. If we do not take action now, she will no longer be teaching at the New School.
SIGN this petition and then send emails urging the administration to renew Tracyann Williams' contract and reconsider her for tenure.

EMAIL:
Dean Scobey scobeyd@newschool.edu
& Dean Anemone anemonea@newschool.edu
THIS PETITION is open to all supporters, but has been created on behalf of students, faculty and administration at New School University in New York City. Our school, which has retained its liberal and uniquely structured system since its foundation, has recently undergone changes that affect the most dynamic and profound characteristics of its existence. Initially slated as a school with more part-time than full-time faculty and little to no tenure-endorsed professors, NSGS was intended as a "center for discussion, and instruction" for adult students taught by instructors who "practice what they teach."1 It is important that we keep this unique dynamic in play as the administration moves towards a more tenure-motivated system. We must ensure that our dedicated full-time professors who have consistently contributed to the discourse, enrollment, and quality education of NSGS students remain at the New School University.

AFTER THIRTEEN YEARS and relentless dedication to her students, colleagues and school programs, Tracyann will not return to the New School unless we do something about it!
TRACYANN F. WILLIAMS, a devoted professor and mentor to students across multiple divisions within the University, was denied renewal of her contract and denied tenure. It seems the school has been going through multiple contract changes in an effort to re-brand the university. In this apparent effort to change the New School into a space of more traditional academia, they are getting rid of quality professors. Full-time instructors, like Tracyann Williams, are being penalized for bringing quality education and individual attention to students. This injustice follows closely on the heels of a shameful lack-of-diversity report released last semester. It seems the administration is not listening. But our collective voice will be heard!
WE BELIEVE it is not only unfair, but a severe injustice for the administration to let go of these professors without first hearing and considering the opinions of the students, peers and colleagues of these professors. It is from this standpoint that we have decided to come together on this petition to demand not only answers, but also justice.
WE INSIST upon an open conference and dialogue with those responsible for the decision of rejecting or accepting Tracyann Williams' contract and the renewal of contracts for full-time faculty. These decisions affect the quality of teaching we see at The New School and we demand to be part of these decisions! We pay to have dedicated professors like Tracyann F. Williams teaching us. So let her teach!
WE DEMAND the administration renew Tracyann F Williams' contract - effective immediately - and reconsider her for tenure.
Please add your signature to this petition, then EMAIL a letter to the following Deans urging the renewal of Tracyann's contract and reconsideration for tenure:
David Scobey, Dean of NSGS: scobeyd@newschool.edu and

Anthony Anemone, Dean of Faculty Affairs: anemonea@newschool.edu
Please email now: scobeyd@newschool.edu, anemonea@newschool.edu

1Quoted sections taken from the New School website NSGS mission statement.

Links