THE QUEEN'S THIEF Series Fandom For Matching Covers
55
people have signed this petition.
Add your name now!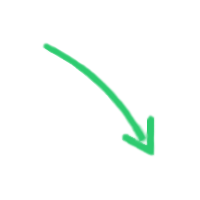 55

people

have signed.

Add your voice!
Maxine K.
signed just now
Adam B.
signed just now
We, the Queen's Thief fandom, being of stout loyalty and long-suffering passion, acknowledge the following facts:
1) Repackages are inevitable, especially for series as old as THE QUEEN'S THIEF.
2) Repackages are designed to entice new audiences, as old audiences are considered fully hooked. (Though we do appreciate the extra features added, such as the maps and short stories.)
3) New audiences are good. Taking a story we love and an author we love and presenting them on a broader scale is good.
4) Publishing is a business and the goal is to make money. The decision to repackage is a practical one.
5) The new repackages revealed by Epic Reads on October 4-5, 2016, are not going away.
That said, the following facts collectively held must also be acknowledged:
1) We are a dedicated fanbase, loyal for twenty years through droughts stretching past half a decade in spots.
2) We have invested time and money in this series, particularly when it comes to previously published copies of the first four books.
3) The Vince Natale covers (2005 editons) are gorgeous, eye-catching in color palette, elegant, and clearly tie to the stories found within.
4) The redesign covers are so radically different in form and substance that they don't look even remotely related.
5) We want our covers to match.
Given the friction between the above sets of facts, we propose the following solution: a limited print run of THICK AS THIEVES with a cover that will stylistically match the 2005 Vince Natale covers of THE THIEF, THE QUEEN OF ATTOLIA, THE KING OF ATTOLIA, and A CONSPIRACY OF KINGS. While a cover designed by Vince Natale would be greatly preferred, we understand that he may not be available and will accept a look that complements his designs in style, tone, palette, and substance.

Please. We will continue to support Megan Whalen Turner and her work no matter what. We don't want to cause a scene or behave badly in any way. We understand that the redesign is not about us and we are not trying to make it so. Nor are we trying to stop the redesigns in any way. We just want our series to be complete. We want to be happy with what's on our shelves. We want our discontent to be acknowledged. We want a small bone thrown our way, in light of two decades of unwavering loyalty.
Oxe Harbrea Sacrus Vax Dragga Onus Savonus Sophos At Ere
Signed,
The Queen's Thief Fandom