TPP Won't Let Me Be
11
people have signed this petition.
Add your name now!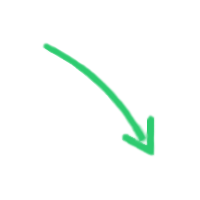 11

people

have signed.

Add your voice!
Maxine K.
signed just now
Adam B.
signed just now
Canadians have been faced with an impasse. The Trans-Pacific Partnership is a very large trade deal that encompasses all parts of our lives ranging from Internet rights, pricing of pharmaceuticals, consumer protection policies plus much more.
What we can do as citizens is pressure our government to exclude ISDS (Investor-State Dispute Settlements) from the TPP. If our voice is heard, we can stop any corporation's ability to sue Canada for loss of profit. By signing this petition we will be saying we do not support our country being sued by corporations in judicial proceedings outside of Canadian law.
The federal government has signed an agreement to join the Trans-Pacific Partnership (TPP). The following countries are included in the deal : Australia, Brunei, Chile, Japan, Malaysia, Mexico, New Zealand, Peru, Singapore, The United States and Vietnam. In February, Canada's Trade Minister Chrystia Freeland stated: "that signing the deal does not necessarily mean ratification, a final step that is up to two years away." (Canadian Press, 02/03/16), meaning that we have two years before the trade deal will be legally binding and made into Canadian law.
Joseph Stiglitz, the Nobel Laureate in Economics has said: "If there ever was a one-sided dispute-resolution mechanism that violates basic principles, this is it. That is why I joined leading US legal experts, including from Harvard, Yale, and Berkeley, in writing a letter to Barack Obama explaining how damaging to our system of justice these agreements are." As a democratic nation it is important we participate in the process; dull murmurs can grow into a roar once we can unite our voices. STOP THE TPP.
"Let's be clear: the TPP is much more than a "free trade" agreement. It is part of a global race to the bottom to boost the profits of large corporations and Wall Street by outsourcing jobs; undercutting worker rights; dismantling labor, environmental, health, food safety and financial laws; and allowing corporations to challenge our laws in international tribunals rather than our own court system. If TPP was such a good deal for America, the administration should have the courage to show the American people exactly what is in this deal, instead of keeping the content of the TPP a secret." -Bernie Sanders, Dec. 2014