Town of Pike Road Financial Resolution
15
people have signed this petition.
Add your name now!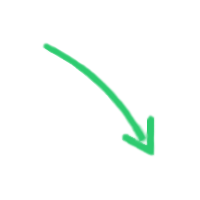 15

people

have signed.

Add your voice!
Maxine K.
signed just now
Adam B.
signed just now
It is great to live in a city that has substantial control over
its own destiny from a financial and livability standpoint and we owe
many thanks to our town leadership and to many other pioneers for
their efforts to get us where we are today.  Although we can be very
pleased with our current situation, we must not forget our future. 
The tendency of all political entities (countries, states, counties,
and cities) is to accrete power, raise taxes, and spend more money. 
If we want to keep these instincts in check, we need to help ourselves
(which includes our political leaders) adopt and maintain an austere
and sensible approach to money matters such as taxes, spending, and debt. 
To that end, the Financial Responsibility petition asks the Pike Road
City Council to adopt and follow a very straight-forward set of principles. 
 
Our primary motivation for proposing this resolution to help our community
proceed in a fiscally sound and responsible manner
The intent of the resolution is to keep spending and taxes under control
     
We are not opposed to any specific projects; we just want to make sure that
the ones that are undertaken within reasonable fiscal boundaries
We are not criticizing our current leadership which has done a good job of
establishing Pike Road as an independent municipality.  Our intent is to
give our leadership the tools and backing to make sound, long-term financial
decisions.
We want to make sure that new projects don't create down-stream costs that
are beyond what we want to pay
We believe that Pike Road can and should be debt-free; if we can't finance
something out of current revenue or budget surpluses, we should defer it until
such time as we can

By signing this petition you join those of us that want Pike Road to be a
place our children can enjoy for years to come.

Petition to the Pike Road City Council
To Adopt a Financial Resolution

We, the undersigned citizens of Pike Road, do respectfully request that the City
Council of Pike Road agree to a financial resolution as outlined below designed
to facilitate continuing responsible management of Pike Road resources, avoid
imposing debts on future generations, prevent financial disruptions such as those in Jefferson County, manage resources frugally, and make Pike Road an attractive low tax locale for both business and residence.

Pike Road Financial Resolution
The Pike Road City Council should adopt the following resolution to guide its
financial decisions

1.   Be it hereby resolved that the Pike Road City Council will not adopt any
     annual spending budget that exceeds the lower of the average of the past
     three year's tax collections or projected tax collections for the following
     year.

2.   Be it hereby resolved that the Pike Road City Council will not increase
     any actual property tax by more than the average of inflation for the prior
     three years.

3.   Be it hereby resolved that the Pike Road City Council from the present
     through 2022, will not incur any combination of long and short term debt
     that exceeds an amount equal to three times the average of the annual tax
     collections of the preceding three years.

4.   Be it hereby resolved that the Pike Road City Council after the end of 2022
     will ensure that Pike Road has no debt nor will it incur additional debt.

5.   Be it hereby resolved that the Pike Road City Council will ensure that by
     2017, neither Pike Road property tax rates (millage) nor sales tax rates
     (percentages)will exceed the state municipal average.
Links