SAVE TOVAN!!! HE DESERVES BETTER!!
16
people have signed this petition.
Add your name now!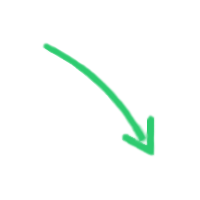 16

people

have signed.

Add your voice!
Maxine K.
signed just now
Adam B.
signed just now
This is Tovan. This beautiful old great dane found his way into our yard. He did not walk here, he staggered and wobbled his way to our driveway, where he then collapsed. We immediately gave him something to eat and drink. He ate so fast he threw up, and was so starved he proceeded to eat his own vomit. Just by the sight of his emaciation and open wounds, we knew this dog had been severely neglected and/or abused, and we took him to an emergency vet clinic. Upon examination, he was found to be 30lbs underweight, have intestinal parasites, several open, bleeding pressure sores on his legs, as well as calluses from old sores that had healed; arthritis, hip dysplasia, a heart murmur, broken teeth and possibly cancer (still waiting on the oncology report). Clearly, this dog was not treated well. We paid all his medical bills, set up a room in the house for him and started giving him his meds, taking him out frequently (because his bladder leaks), helping him stand up because he is barely capable of it himself. Then we get a call that his owner contacted the vet and wanted him back. The woman who neglected him to the brink of death wanted him back. We called animal services (the sheriff department responsible for animal cruelty and neglect cases), and asked them to open an investigation. What did they do? Told us to give the dog back. Meanwhile, the "owner" demanded we give her the dog. We asked her for her address so we could, ya'know, take him there if necessary. She said she would call us back. After half a day, we got a call saying they were coming with the sheriff to get the dog because we refused to return him. How we were supposed to return him without an address to take him to... well, the answer to that lies somewhere in the mind of a Mrs Angie Patent. Throughout the day, I called everyone I could think of in the hopes of finding help for this dog. I tried the Humane Society and the SPCA... it turns out, in Sarasota county, the HS, SPCA and Animal Services are the same organization. I called Fox News. The first man I spoke with told me he would make a call to Animal Services/SPCA/HS/bunch of useless morons, whatever you want to call them. When I called back to follow up, a woman answered and told me there was nothing they could do. So I started calling national animal welfare organizations. They couldn't help me either, because there are no federal laws about animal cruelty and things are handled at each state's and county's discretion. The only people who can launch an investigation are the aforementioned useless morons. They would not. They forced us to give the dog back, as he was "stolen property". Angie and Mike have the dog now. We will be back down at animal services first thing tomorrow. We will bring the photos and medical records with us again. Hopefully this time they will look at them. This poor dog... he needs help. He needs 24/7 care. And thanks to the oh-so-wonderful legal system, he is back in the hands of his abusers. You see these shows on Animal Planet showing the SPCA taking action and prosecuting animal abusers. Well, don't believe what you see on TV. In real life, no one gives a damn, and beautiful creatures like Tovan here suffer because of it. Update- After numerous calls and emails Sarasota Animal Services has decided to investigate!! Keep up the work. Lets sign a petition to remve Tovan from this owner and find him a lovig home!!!
Sponsor
doguelover@gmail.com
Links
Save Tovan- The Florida great dane reurned to his owners after severe abuse/neglect!!!