Petition for All Glee Fans
1475
people have signed this petition.
Add your name now!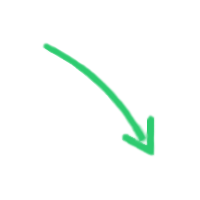 1475

people

have signed.

Add your voice!
Maxine K.
signed just now
Adam B.
signed just now
To the Writers of Glee,
This situation is serious. No doubt, you may not give a crap about the needs or wishes of certain fans. However, you do not have the viewership that you once did to put yourself among the television elite. I am sure that we do not need to go over the ratings for you as it is likely you already know that they are down quite a bit from last season.
Most of your fans, regardless of their ship, are much like myself in that we began watching Glee for its honesty, diversity, and fairness. You tackled so many great themes and real problems that so many people of all demographics face everyday. Might I remind you of some examples? Mercedes hallucinating cakes and donuts because she was starving herself to fit in. Kurt being bullied. Emma and her OCD. Finn not wanting to let go of the past. Oh, the list goes on. Sadly, that Glee is gone.
Instead of you trying to predict my sexual preference or ship of choice, I will say that I have been a Finn and Rachel fan from the beginning and I am a heterosexual mom in her thirties. I'm not a crazy fangirl and by no means am I going to come slash your tires if you don't give me what I want. However, I am going to tell you how awful of a job you are doing with the Brittany and Santana storyline. It is, by far, the most unrealistic lesbian writing that I have ever seen on any show. In. My. Life.
The whole magic behind Glee stemmed from its equality to everyone. These two girls make up the only couple who have not gotten that and everyone sees it. Had you written your other characters in their relationships they way you are writing Brittany and Santana, you wouldn't have a show anymore. I am unsure of your reasons for making them out to be best friends who like to hold hands, but I am appalled that the most open show on television right now is not giving them a decent storyline. I know you already have Kurt and Blaine to appease the gay viewership, but do you realize how many people are not being represented by your show in a realistic way?
I know for a fact that fans of Brittany and Santana together make up a large, large portion of your audience. You writers need to get it together because this fandom is serious when they say they want a decent story for these girls. They want interaction and they want to see an actual relationship on screen. They want these two characters to be their voice. Is that too much to ask for them? It's not even about a kiss anymore, just an accurate portrayal of two people that love one another. This storyline gave a lot of people hope and courage and now, I don't know.
Now, as the title suggests, this is something for all fans of Glee to take a peek at. I do not want anyone to think of this as a normal petition, think of it as just a really long thread full of thoughts about the show, from the fans to the writers. I love Glee and I do not want the show to be canceled any time soon. However, the reality is that many people have already jumped shipped and many more are soon to follow if the above stated problem is not rectified. If you couple 'Brittana' fans finding another program that is capable of NOT butchering a lesbian storyline with the fact the Glee is already low on its ratings, it will be a problem for all of us gleeks.
As a regular viewer, I do not think it is out of the question for fans to want a storyline and relationship comparable to any other pairing on the show. The chemistry of Brittany and Santana was a complete accident and the writers need to understand that just as Finchel and Klaine are gold, these two are as well, if not more. Ryan, Brad, Ali, et. al., if you cannot understand that, I am sorry, but I will have to stop watching.
So, this is what I ask. I would like, for the next few weeks, for everyone that stumbles across this to sign it. Include your thoughts, ideas, favorite pairings, etc. so the entire writing cast of Glee knows that it is all of the Glee fandom that supports this. This is about fairness, not favoritism. Put your favorite ships and characters aside and show your support for the show as whole, but mostly to emphasize the importance of equality. Gay straight, bisexua, transexual, man, woman, whatever - just please sign it. At the end of the day, if your favorite couple were being treated like this, you wouldn't like it. It would make all of us gleeks so proud to see the fandoms come together to support this. Please pass this amongst yourselves and to anyone that you can. It would be nice to show the writers that everyone does care.
So, stop the hate and just sign your thoughts here. We love the cast and are grateful for the show. However, nothing ever gets done by being quiet. Here is your place to speak! I do hope that everyone will use this tool as support for the wonderful actors that give us our favorite characters and to give Brittany and Santana the storyline they deserve.
And to the writers, I am so very disappointed in you. This season is great, but the debacle of Brittany and Santana's storyline has almost ruined it completely for us. It's a mess! Also, please don't tweet fans of the show dumb shit. They will go bat-shit crazy on you. And for good reason.
Sincerely,
The Undersigned
Links