Top Golf, please stop discriminating against our community.
41
people have signed this petition.
Add your name now!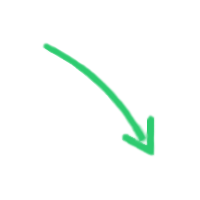 41

people

have signed.

Add your voice!
Maxine K.
signed just now
Adam B.
signed just now
An open letter to Top Golf:
Recently I made my first visit to a Top Golf facility in Spring, TX and I was extremely impressed. My church promotes small groups and I am a member of a men's small group that meets weekly. We had a celebration April 20, 2015 and we decided to celebrate at Top Golf and we couldn't have made a better choice. For my first visit I was struck by the friendliness of your staff; from the security in the parking lot greeting and welcoming us to the cart driver that delivered us to the door with inviting conversation, I immediately recognized the great customer service that your business offers. Walking through the main entrance for the first time I was again greeted and welcomed by an army of smiling staff and directed to the counter to sign up as first time Top Golfers. When my party arrived we had a large group and I expected to wait in line a while but when your staff saw our group immediately more staff came to the counter to move us through quickly and efficiently; again your staff were extremely friendly and inviting. Even our server was magnificent and handled the large and unorganized group with ease. She was very knowledgeable of the menu and was forward thinking enough to be on the spot when we needed her and to juggle our random orders with a smile and professionalism. I would like to thank you for such a wonderful experience and recognize that your facility is very well managed and staffed from the bottom up. Unfortunately, my group noticed something discriminatory that helped us decide to never return.

On your main entrance to the left of your doors you have what is commonly referred to as a "30.06 sign." This sign reads, "Pursuant to Section 30.06, Penal Code (trespass by holder of license to carry a concealed handgun), a person licensed under Subchapter H, Chapter 411, Government Code (concealed handgun law), may not enter this property with a concealed handgun." My church men's small group consists of a variety of men from many walks of life and experiences but many of us take very seriously our own personal safety and have undergone the process to qualify for a concealed handgun license. We typically avoid businesses who post the 30.06 sign and had we known ahead of time we would have found a new venue to celebrate our small group's achievement. However, with the wonderful experience we had I thought you might be interested in having a conversation regarding your discriminatory stance against licensed handgun owners.

The 30.06 sign is one of a number of signs recognized by Texas as limiting the public from possessing a firearm on a premises but is not required by law for any reason; it is purely optional as a right of a business to restrict lawfully and licensed concealed handguns on their property. Therefore, when a business posts the 30.06 sign you are telling a large community of potential customers that we are not welcome in your establishment.

I realize that you do not know me personally and you really don't know much about anyone who may have undergone the process to qualify for a concealed handgun license so please allow me to explore what you do know about the people you are asking to avoid your business based on the Texas requirements for a Concealed Handgun License under Government Code 411.172.

We are legal residents of the state of Texas and have been for at least six months. We are over twenty-one years of age and have not been convicted of a felony or charged with the commission of a Class A or Class B misdemeanor or equivalent offense. We are not fugitives from justice for a felony or a Class A or Class B misdemeanor nor are we chemically dependent persons. We are not incapable of exercising sound judgment with respect to the proper use and storage of a handgun. We have not, in the five years preceding the date of application, been convicted of a Class A or Class B misdemeanor. We are fully qualified under applicable federal and state law to purchase a handgun. We have neither been determined to be delinquent in making a child support payment administered or collected by the attorney general nor have we been determined to be delinquent in the payment of a tax or other money collected by the comptroller, the tax collector of a political subdivision of the state, or any agency or subdivision of the state. We are not currently restricted under a court protective order or subject to a restraining. Finally, we have not, in the 10 years preceding the date of application, been adjudicated as having engaged in delinquent conduct violating a penal law of the grade of felony.

With so many people enjoying your facilities throughout the week I cannot help but wonder how much you know about your other customers. Why then would you choose to go out of your way to discriminate against the law abiding citizens who meet the qualifications listed above?

I would like to encourage you to take down your 30.06 sign and welcome a large portion of our society into your business. It is greatly apparent that you value customer relations and I hope that at the very least we can open a conversation that would lead you to see that Concealed Handgun Licensees are not the kind of people to ask to avoid your business. I hope this petition can be a convincing piece of evidence as to the large community of law abiding citizens that you have chosen to discriminate against.
Thank you for your time and consideration in this issue.