GET THIS TO GOV TOM WOLF
283
people have signed this petition.
Add your name now!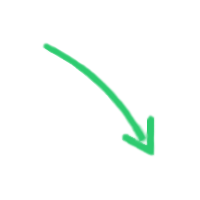 283

people

have signed.

Add your voice!
Maxine K.
signed just now
Adam B.
signed just now
Governor Tom Wolf-
As I am sure you have gotten many letters regarding your recent decision to allow Syrian refugees into our state, I ask for you to take a few moments of your time to read this, and possibly even answer to me: Why? Because I cannot be the only one pondering your motives.
Why are you allowing such things? With all due respect, this decision of yours was vacuous. There are so many roads I can take, and plenty of reasons I can give as to why this is going to turn into a huge uproar as soon as the word spreads.
Let me begin with the outrageous, obvious fact that we have homeless veterans sleeping out on our streets right now. As of 2013, we had an average of 2,000 homeless veterans in Pennsylvania, beating nearly every state with that number except the highly populated ones such as Texas, New York, Florida, and California. I wont leave out the thousands of additional people who are homeless, but are not vets. I -as well as many others- find it a bit absurd that despite that, we are taking them in, onto OUR soil, protecting them with OUR veterans, and taking care of them with OUR money and OUR taxes, yet we still get absolutely no say in this. I now feel unsafe, violated, offended, and insignificant; and I cannot be the only one. So I thank you for that.
I can honestly say that I have never felt a stronger need to tell my family and friends to be careful every day. I have never felt a stronger need to keep a very close eye on my surroundings. I have never felt a stronger need to sleep next to my firearms every night. I think the most confounding thing about this is knowing that even though we have somebody who is supposed to ensure us comfort, listen to our needs, support us, and make decisions in our best interest, we feel anything BUT comforted, heard, supported, or important. In fact, I feel inferior. I feel less important than the Syrians who are going to walk OUR streets and be yet another reason for us to change our daily lifestyles and make us live in even more fear than we have had to recently.
It is unfair that providing a safe home for foreign refugees is more important to you than ensuring the safety of people who believed you would do everything in your power to keep us safe; mentally or physically.
There is no screening that will point out if a refugee is a terrorist or has terroristic actions planned. So tell me how you plan on sorting out the good from the bad? I am not against immigration or refugees seeking asylum but this is a different time than it was back in the early 20th century. In those days, people truly wanted a better way of life, but how do you intend on telling apart the liars from the rest today? I can guarantee you that I am a normal, hard working, day-to-day Pennsylvanian and I refuse to welcome any Syrian that may come near me, and I doubt many other communities will, either. Actually, I guarantee that, also.
I hope you plan on housing all these refugees in a house next to you, so that you can get back to me on how safe and ensured you feel, then. I also hope that you enjoy your one term in office, because if you follow through with this, that's all you're going to get. Before I go, I'd like to make one last suggestion that you sit down and have a conversation with Robert Bentley and Greg Abbott, possibly take a few notes from them and listen to their reasoning since ours obviously do not interest you at this point.
Please take into consideration that this view-point is not only coming from me, but thousands of Pennsylvanians state-wide. I do thank you, though, for taking the time to read this letter (if you did) and possibly even being remotely interested in what I had to say as a spokesperson for thousands.