Remove S̶u̶s̶a̶n̶ ̶G̶i̶b̶b̶ Pedro Moraes from the position of D̶i̶r̶e̶c̶t̶o̶r̶ Organiser of the Prometheans and reinstate Adam Ulbert
17
people have signed this petition.
Add your name now!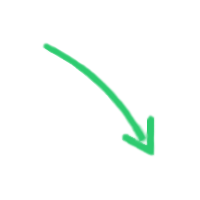 17

people

have signed.

Add your voice!
Maxine K.
signed just now
Adam B.
signed just now
A worrying devlopment over the past 5 weeks has been the underhand tactics of S̶U̶S̶A̶N̶ ̶G̶I̶B̶B̶ Pedro Moraes, to seize control of the management and directorship of the Prometheans from ADAM ULBERT. I (ALEX BAILEY) wish to raise awareness from the public about an socio international political coo that has taken place in the centre of Amsterdam's most thriving social sports team. The Prometheans basketball team is the most decorated basketball team since the conception of the Countries Unilateral National Team Sports league. S̶U̶S̶A̶N̶ ̶G̶I̶B̶B̶ Pedro Moraes has gone to such extends to cement her position of power within the team, she openly and intellectually criticised ADAM ULBERT's (the previous organiser's) personal art work in an attempt to destabilise his standing in Amsterdam. This has forced ADAM ULBERT to move back into exile in Hungary. In his absence she has continued to bring the running of the team into distribute by arranging training sessions in unsuitable and unprofessional environments in order to cut costs. This fundamentally goes against one of the founding motto's of the team, which has always been "SPEND WHATEVER IT TAKES". She has also forced group drinking sessions onto the team in order to dull their athletic prowess. As a non-drinker, I was once threatened into subjecting myself to a group drinking session which involved a semi naked Matthew Shannon throwing glass at my feet demanding that I "dance like Sting".
I implore each concerned reader to sign this e-petion and lend support to the reinstatement of ADAM ULBERT as team director. Sure, ADAM ULBERT wasn't the best leader we ever had, nor was he the best player or a motivator...but...he is a friend. S̶U̶S̶A̶N̶ ̶G̶I̶B̶B̶ Pedro Moraes on the other hand is a dictator who uses silence as tool to suppress an uprising. She has frozen out several established players (such as myself, Richard John Jones, Kent Chan, Clive, Renzo, Perrine and other women). I feel strongly that sports are a way of bringing the many and the multiple together. Let us do this together...by bringing back equality and fairness by reinstating the original organiser who's values of trust, honour and high gouging elbows are tattooed into the soul of his foot.
blessings, your friend and beleaguered and banished power forward, Alex Bailey