To Release Pujya Asharam Bapu ji
24
people have signed this petition.
Add your name now!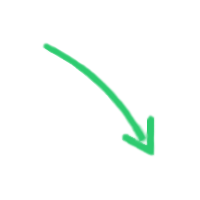 24

people

have signed.

Add your voice!
Maxine K.
signed just now
Adam B.
signed just now
To
1. The Prime Minister of India.
2. The Chief Justice of India.
3. The Law Minister of India
Subject: MERCY PETITION: REGARDING RELEASE OF SAINT H.H. PUJYA ASHARAM BAPU JI.

Respected Sir,
It is respectfully submits as under:-
1. That we are the Disciples/Sadhaks of Pujya Bapu Ji and living in all over India as well as abroad and we have believe in Pujya Bapu Ji and Pujya Bapu Ji is our God/Bhagwan.
2. That Since 31st August 2013 our Pujya Bapu Ji is in Jodhpur Central Jail. Pujya Bapu Ji has been implicated in the said false case at the instance of conspirator who wants to keep in Jail to Pujya Bapu Ji.
3. That Pujya Bapu Ji is a 77 years old and Pujya Bapu Ji is suffering from various types of disease, Pujya Bapu Ji is not feeling well due to his illness and old age. All the time of his life, he has served mankind/humanity by establishing various types of programmed like Bal Sanskar Kendra, Yuva Seva Sangh, Yog Vedant Sewa Samiti, Charity and by bhajan, Satsang also etc. etc..
4. That after passing of 42 months in Jail, Pujya Bapu Ji should be released from Jail. We pray to your goodself that one Act should be passed that without proper and complete investigation Saints could not be arrested and they cannot keep on Jail. Because Saints are high worthy person in our country.
5. That as our country is known as earth of Saints, Rishi, Muni etc. etc. would it fair deal with an innocent Saint who kept in Jail since 31st August 2013? This type of incident should not be happened in our India and on the earth of Saints, Rishi Muni, religious etc. etc. in future.
6. That if we read the holy books like Sri MadBhagvatam Puran, Sri Guru Gita, Sri Madbhagvat Gita, Sri Yogvashisht Maharamayan, etc. etc. and by reading the character like Saint Eknath Ji, Saint Kabir Ji, Saint Namdev Ji, Saint Ram Krishan Param Hans, Saint Tuka Ram, Saint Mahatama Budh Ji, Saint Meera Bai Ji, Saint Sehajo Bai Ji and so many other character are there, we will find how can I perform in relation of Gurus and Shishya, and we can get knowledge and value of Saints in our life in the other words we can say that Saints are our life without them we are animals not human. They teach us regarding value of humanlife, they teach us that how can I celebrate the festival which relates to our religion ? they teach us how are to live in the present time without tensionless, worriless ? In the other word, we can say, we could not walk in right path without Saints or without Pujya Bapu Ji.
In the above stated brief circumstances, it is therefore most humbly prayed that our Pujya Bapu Ji may kindly be released from the Central Jail of Jodhpur, in the interest of justice, in the interest of crores of disciples.
Applicants
All the disciples of Pujya Bapu Ji and
other persons who believe in Saints
(Amit Kumar) Amritsar Punjab
(M) 8568972061