To QM History: we object to 4PM Friday essay deadlines
77
people have signed this petition.
Add your name now!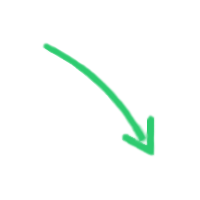 77

people

have signed.

Add your voice!
Maxine K.
signed just now
Adam B.
signed just now
The school of history has failed to consult its students in advance of the announcement that coursework deadlines will be moved to Fridays at 4pm. We feel also, in informing the students of the new deadline, the department did not give a thorough explanation of the logic behind the decision.
The argument that we should not be working all weekend as it is not good for our work-life balance is unreasonable. Instead of working all weekend, students will now be forced to have at least double the workload on weekdays when essay writing is combined with lectures, seminars, jobs and sport. Weekends will still be spent working. But in the place of completing essays at weekends, students will now be catching up on work and reading that they missed during the week.
From our own experience, weekday deadlines often diminish the quality and quantity of participation in a module that falls on the same day as a deadline. This also happens in the last week of a module, for example; when students are less likely to attend the lecture and inadequately prepare and participate in the seminar, due to meeting a deadline. With first year students registered in large numbers on core modules and thus having a large collective deadline, Friday, and even Thursday modules could witness a collapse in attendance. This could have potentially embarrassing results for the history department and staff.
The argument that a Sunday 11pm deadline means people will work all weekend, right up until that point is also not valid. This is due to the fact that a deadline is still a deadline. Those happy to submit their essay at 11pm on a Sunday remain likely to submit work at 4pm on a Friday.
Sunday 11pm deadlines allowed for far greater flexibility in students' work-life balance as they knew that from Friday evening until 11pm at the end of the weekend there was a clear period for them to complete or perfect essays. Instead, a Friday 4pm deadline could produce either a) a lower standard of work, as students fit essay polishing and completion around lectures and seminars. Or b) lower attendance in lectures and seminars all week as students make time to get essays completed to the expected high standard of the school.
There has never been a greater emphasis from the department on the need for students to be more involved in seminars, particularly in this year's welcome week talks. Time management, especially for the sake of employability, has been highlighted as an essential skill that history students should develop. However, we feel the decision to change the assessment deadline without our consultation is effectively the department managing our time for us, not what was emphasized this welcome week. We are no longer at school, and a strong network of support has always been in place for those who struggled with work-life balance. We did not need the change made for us, we can capably manage our own time.
We are grateful for the concern for our mental health and work-life balance. However, a universal Friday 4pm deadline is simply not practical for the vast majority of students.