To protect embryonic life. (Sabiex l-embrijun ikun protett)
10
people have signed this petition.
Add your name now!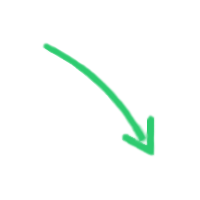 10

people

have signed.

Add your voice!
Maxine K.
signed just now
Adam B.
signed just now
It is important since all life commence from conception and the embryo has a right to be protected under the law, although it is small and vulnerable. The human embryo should not be exposed to any form of manipulation and/or freezing in the process of IVF. I do not agree that public finances should be used for the process of IVF/ICSI in public and/or private hospitals and clinics in the Maltese Islands. 
Note: Please add your Identity Card Number after you surname in the name textbox. If you don't want that your personal details are view publicly, deselect "show my name in the online signature list" underneath the Comments textbox. Thank You. 
(Huwa importanti ghaliex kull bniedem sa mill-bidunett tieghu ghandu d-dritt tal-hajja. L-embrijun ghandu jkollu d-dinjita' u d-drittijiet ta' bniedem ghalkemm ckejken u fi stat vulnerabbli hafna. Bhalma l-hajja tal-bniedem adult hija mharsa taht il-ligi, hekk ukoll ghandu jigi mhares l-embrijun u mhux accettabli li jkun espost ghal manipulazzjoni jew l-iffrizar fil-process tal-IVF. Ma naqbilx li s-servizz tal-IVF/ICSI jinghata fi sparijiet u/jew klinici, privati u/jew tal-Gvern f'Malta u Ghawdex.)
Nota: Jekk joghgbok ikteb in-numru tal-karta tal-identita' ezatt wara kunjomok. Jekk ma tridx li d-dettalji personali tieghek jidhru publikament online, nehhi l-marka minn quddiem "show my name in the online signature list" li tinsab taht il-kaxxa tal-kummenti. Grazzi. 
Links