To President Trump From Average Truth Users
1567
signers.
Add your name now!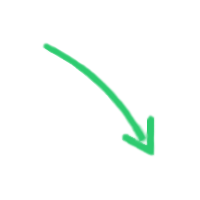 1567

signers.

Almost there!

Add your voice!
Maxine K.
signed just now
Adam B.
signed just now
Dear President Trump,
We are everyday Americans and Truth Social users asking for your help with three issues.

When you announced that you'd be creating a social media platform, we were elated!! After your successes as the President of the United States were being undermined at every turn, we sought to defend your progress toward a better country and world. But anywhere we expressed our thoughts, censors and bans were used to silence us. As the election results were manipulated and our January 6th rally hi-jacked, we wondered if we were still free. Your announcement and launch of Truth Social was desperately desired and divinely appointed. We have spent much time and effort on Truth exposing the left's lies, educating each other, researching evidence, lifting spirits and banding together for what we know is a fight for freedom. Or it will be the end of freedom.

Recent changes have some of us concerned and others distressed. We have waited more than two weeks for answers or clarification. Our frustrations have reached a point that necessitates this writing. The three most urgent issues are limits on friends, unreachable verification standards, and a questionable news feed methodology. These issues have created an untenable environment.
First, there is now a limit on how many people we can follow. The restriction was implemented without warning. Some assumed it was due to bots or hardware. But the statement only mentioned how Truth should be used and how to, "start being authentic". Of the total current users we can only follow two-tenths of one percent (0.2%). If we are already over the limit and want to follow a new friend, we must unfollow people until we are under the limit and able to add another friend. Truth now has users who are apologizing for not being able to follow friends back. Lots of us are wasting time defending the decision. Many have unfollowed verified accounts even though they would like to read their posts. Some are ready to leave Truth as a lost cause.
Second, becoming a verified Truther is important to us. We don't know who is a troll or a bot, etc. A verified Truth account requires a Twitter or Instagram account that is also verified. Obviously, that's a problem for most of your supporters! Trust is essential in the work we're doing. Being a verified user establishes an immediate, mutual understanding. We realize there are those who need to protect against copycats. Being that Truth is a unique platform maybe we need a user verification as well as the celebrity verification.
Last, is the way our newsfeed is run. This issue is the most murky. Some posts may never arrive between two users who follow each other but verified posts flood through. A user can slow this by unfollowing but that isn't good for either party. Regarding verified/red-checked user posts appearing in feeds at a higher rate than unverified/normal user posts, Truth Support stated that, "the prevalence of 'red-checked' people is an artifact of how we merge large accounts into your chronological timeline." (From what this author understands an artifact is an unfortunate/unintended result from the programming.) Does Truth consider this unfortunate /a problem? Are they planning on fixing it? Please help us resolve these distracting issues!
President Trump, thank you for putting our country before yourself. We pray for Truth's success!
Your Friends,