To Mr. David Braben: Please implement in-system autopilot for Elite: Dangerous.
35
people have signed this petition.
Add your name now!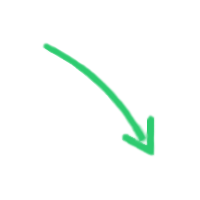 35

people

have signed.

Add your voice!
Maxine K.
signed just now
Adam B.
signed just now
As a representative of the Elite: Dangerous community we would like you to think about implementing the same in-system autopilot we had back in Elite: Frontier. Here are the reasons:
Elite: Danerous is a bold reimageining of Elite: Frontier (and First Encounters). Most of the game mechanics is based on Elite: Frontier. In Elite: Frontier the autopilot can only be used in-system. This means that you have to do the jumps for yourself but the autopilot can be switched on and it can go to a staion and dock. We think that it is extremely boring and annoying that E:D is lacking this feature. Since the core mechanics is the same as Elite: Frontier you can't argue that it does not make sense to have an autopilot because in Frontier you had one. We think that Mr. Braben should implement the same autopilot mechanics as it was in Frontier. It would mean that we don't have to do the drudgery again and again and we would not gain any advantage over the manual pilots apart from the fact that we can go out and get a drink while the autopilot drives our ships home. Having an in-system autopilot is a convenience feature and it won't make any difference in your trading endeavors. It does not make you a millionaire since it takes the exact same time to get to a station compared to manual piloting. It only takes away the repetitive and boring drudgery so you can check the shop while you fly or walk around the ship etc. In general: an in-system autopilot greatly enhances the user experience of Elite: Dangerous and makes the game much more pleasant. You can put it in the game as a premium feature if you like only accessible to players who pay extra money for it but this is a MUCH NEEDED feature.