To Marvelous Entertainment: Release Yu-Gi-Oh! GX and 5D's' Unreleased Music
199
people have signed this petition.
Add your name now!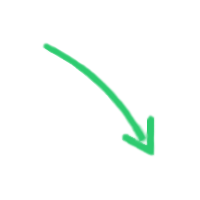 199

people

have signed.

Add your voice!
Maxine K.
signed just now
Adam B.
signed just now
This petition is to convince Marvelous Entertainment in Japan that much of the fanbase for Yu-Gi-Oh! Duel Monsters GX and 5D's--domestically and internationally--would like to see the abundance of unreleased tracks from the show's soundtrack see the light of day with a CD release.
Over the course of GX's run in Japan, which began ten years ago on October 6th, 2004, many of us fans grew close to the characters portrayed, like Judai Yuki, thanks to the development they received. And during their pivotal character-defining moments, much of the emotion would have been lost if not for the soundtrack. During their turns as they dueled passionately, much of the impact of their moves would have been lost if not for the music cues that signaled a turnaround or preparation for defeat.
Marvelous released two one-disc Sound Duel soundtrack CDs for GX, and while the first covered much of the tracks in the show's early episodes, the second skipped many of the tunes that played during late Season 1 and much of 2--as well as some new ones introduced in Season 3, totaling to about 45 unreleased tracks--and opted to cover many of the tracks from Season 4 and only a handful of the new tracks debuting in Season 3. As a fan of the Yu-Gi-Oh! franchise and its often-stellar soundtracks, it was disappointing to hear that Sound Duel 2 was as pushed back as it was and didn't even touch many of the meaningful tracks from the show's first and second Seasons. Countless tunes that made the show what it was will never be accessible to fans as long as they aren't released. And unfortunately, GX wasn't the only one to suffer this fate--its successor series, Yu-Gi-Oh! 5D's, also didn't have its entire soundtrack released. While it did have a majority of its tracks released, there are still many fans who would like to have the unreleased tracks.
In response to the news that Yu-Gi-Oh! ZeXal received a fifth soundtrack release due to fan outcry, this petition has been made in the hopes that Marvelous Entertainment will listen to the fans of GX and release a Sound Duel 3 for the series to release the rest of the tracks. With GX's tenth anniversary approaching, and 5D's sixth anniversary being this year, it's as good a time as any.
この陳情書は遊戯王デュエルモンスターズGXと5D'sの全国ファん達や世界中のファン達がCD発売でその未収録サントラの収録を未だ望んでいることをマーベラスAQLに知らしめるために書いております。
二千四年の十月六日に始まったGXの放送中、勇気十代や色々なキャラの成長によりファンである私達は彼らと強い絆を作りました。そして、その大事な成長の時、その楽曲がなければその感動さは残りませんでしょう。熱きデュエルしていたそのターンで、大逆転や敗北覚悟を仄めかす楽曲がなければその迫力は感じられませんでしょう。
マーベラスは二枚のGXサウンド・デュエルCDを発売しました。サウンド・デュエル・1が1期目の前編の楽曲のほとんどを収録したけど、サウンド・デュエル・2に1期目の後編や2期目と3期目に現れた新しい楽曲もスキップして、3期目の後編と4期目の楽曲だけが収録しました。合計とすれば、GXの未収録楽曲は四十五ぐらいでしょう。サウンド・デュエル・2の発売日の繰り延べることとGXの1期目と2期目の忘れがたく楽曲が収録しないことを聞くのは、遊戯王シリーズとその凄い楽曲のファンとして惜しかったです。そして残念ながらGXだけではなく、続編の遊戯王5D'sもそのサントラのすべてをまだ収録していません。そのほとんどの楽曲が収録しているが、まだ未収録している楽曲を望んでいるたくさんのファン達がいます。
ファン達の大叫びのおかげで遊戯王ZEXALの五番目のサントラCDの発売が確定したことに呼応して、この陳情書はマーベラスがGXと5D'sのファン達の願いに答え、残る楽曲を収録するサントラCDの制作のために書いております。GXの放送開始の十周年が迫りくるし、5D'sの放送開始の六周年がこの年だし、ちょうどいいでしょう。