To lower the speed limit on New Road and Beech Road
146
people have signed this petition.
Add your name now!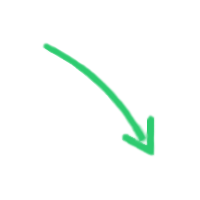 146

people

have signed.

Add your voice!
Maxine K.
signed just now
Adam B.
signed just now
To whom it may concern
So far, on a paper petition we have over 250 signatures. With your help we could improve this and make this campaign successful.
I have created this petition to appeal for your help on lowering the speed limit on New Road and Beech Road. The speed limits on these roads are unnecessarily high. Beech Road, which enters the Malling School, is 30 MPH. New Road, which is the main road and turns on to Beech Road is 40 MPH. These speeds should be lowered by 10 MPH. Some of the main reasons for this are students and pedestrians are constantly crossing and travelling on these roads. Travelling at 40 MPH on New Road is dangerous. When that road is busy, there isn't always room to move around bikes safely, but people take the risk and go round them. Also people speed on these roads so it's even more dangerous than usual. On Beech Road, 30 MPH is too high because there are blind spots where the cars are parked. This has caused incidents and other people have been close to being involved in an accident. If this doesn't change, more accidents will occur.
Many incidents have already happened to our students that were not their fault. Speed has always been the issue - even when vehicles are travelling at the current legal speed. One of the most recent accidents was with a student riding his bike on New Road turning on to Beech Road. He was hit by a car traveling at around 40 MPH. He was knocked off his bike and if he had not wearing a helmet, he would not have survived. His helmet sustained most of the impact. This emphasises why there needs to be a change on these roads.
Statistics also show that these roads are too dangerous. Some examples that prove this are:
At 20 MPH 9 out of 10 people will survive.
At 30 MPH 5 out of 10 people will survive.
At 40 mph 2 out of 10 people will survive.
At just 5 MPH over the speed limit you are twice as likely to kill someone.
If we reduce Beech Road by 10 MPH, more people will survive if they get hit. This is the same with New Road. 10 MPH makes a huge difference when it comes to someone surviving. This speed change could rise the number of people who survive.
Overall, we really need your support. We would like to improve the safety of these roads by lowering the death risk. We would like to make a change in our community where parents feel that their children are safe travelling to and from school. So that the whole community is safe on these roads. Please help our cause by signing this petition.