To George Lucas, A Petition To Re-Cut, and, or Re-film Star Wars Prequels to fit original vision
31
people have signed this petition.
Add your name now!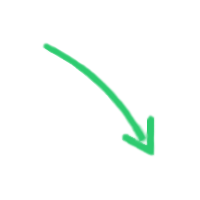 31

people

have signed.

Add your voice!
Maxine K.
signed just now
Adam B.
signed just now
Dear Mr. Lucas,
I, like many Star Wars fans owe you an apology. Upon hearing the recent revelations regarding the Prequel Trilogy, and intentions for the character of Jar Jar Binks, I have to say I am sorry. I am sorry for ever doubting your storytelling ability, and for ever thinking that there was a character in a Star Wars movie that served no real purpose other than providing comic relief and entertainment for children. I have seen the error of my ways. My deepest regrets go out to you because your true vision was never realized on film. We as fans, in our haste and ignorance were too quick to judge the film, and the Jar Jar character and ruined what would've been one of the greatest plot twists of all time. I still wish you would've carried through with the plot twist, because all of us as fans, would've eaten our criticism in one big helping heap, and episode 1 would've went from being criticized to the best film to ever showcase a master manipulator, and villain at work without being spotted by the end of the film. If anything, you did too good of a job with making Jar Jar believable as a clumsy goofball, because NOBODY suspected him, even when he became a leader in various forms, none of us saw it coming. I think I speak for all true Star Wars fans when I say the legacy of the prequels should not be what it is now. They should not be left unfinished, and they will always be unfinished until your true vision exists for everyone who loves Star Wars the way I do.
What happened with the Prequel trilogy was something that should've never happened, because now that we can all see the role Jar Jar was meant to play, The Phantom Menace has become a spectacular film. The film now plays 10x better knowing the role Jar Jar was to play, and the plot twist involved with the character. I now view The Phantom Menace as the best film in the trilogy because it was the only one that was made completely with your original vision in place. Abandoning the Jar Jar plot only went on to convolute the plot with Attack of the Clones and the obvious tacked on addition of Count Dooku. This shouldn't be. Many of us know now that elements of Count Dooku's storyline should've been Jar Jar, and Jar Jar should've been fighting Yoda in an epic battle, not Dooku. Let us see this vision, let us see what should've been one of the greatest plot twists, and villains of all time.
I humbly request on behalf of Star Wars fans everywhere, to show us the original vision you had for Attack of The Clones, and Revenge of The Sith. If there is a way to re-cut these films, re-film them, and show us the original vision you had for these films, I know the whole Star Wars community would be 100% behind you. We would even fund anything that would be required to see this version, I know the millions and millions of us would pony up in a donation campaign to see your original vision should it be necessary. It's time to right a major wrong in Star Wars universe, it's time to redeem the prequels, and it's time for us fans to redeem ourselves. Your vision should not go unrealized, and the legacy of the prequels should not stand as they are.
Once again, we are sorry for being late to the party, and to the phenomenal storytelling that was actually at play in The Phantom Menace. Please consider our plea for your true vision to be realized, we all love Star Wars, and we want to see what Star Wars was truly meant to be, and the story it was meant to tell.
Thank you.