To FIFA: Let Hong Kong Football Fans Boo "Our" National Anthem
11
people have signed this petition.
Add your name now!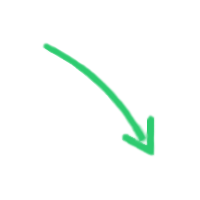 11

people

have signed.

Add your voice!
Maxine K.
signed just now
Adam B.
signed just now
To Bernardo Palmeiro, Deputy Secretary to the FIFA Disciplinary Committee,
It it with the utmost respect that we are sending this petition to what must be a most baffling situation to you and your organization. Why would Hong Kong soccer fans boo their "own" national anthem with such fervour? Is it unsportsmanlike for fans to boo their "own" national anthem, while being completely respectful to the national anthem of their opponents?
Please allow us to explain the current situation between Hong Kong and China football fans. In June, the Chinese Football Association released a poster advertising the games between China and Hong Kong (you will find the poster attached to this petition). It reads on the poster: "We will not take any opponents lightly. This team has people with black skin, white skin and yellow skin. We should be aware of such a diverse team."

"We will not take any opponents lightly" is a reminder that Team China is of a much highly ranking than Team Hong Kong (very unsportsmanlike already). The pointing out of the ethnic diversity within the team mocks the multiculturalism of Hong Kong, something that should not have been a point of mockery if one does not have racist, nationalist attitudes towards who is allowed to represent a region on their sports team based on skin colour. If there was any association that should be investigated for unsportsmanlike behaviour, it should be the Chinese Football Association.
Thank you for reading thus far, please allow us now to explain our current political situation.
Everyday, we the Hong Kong people feel the oppression from an authoritarian regime. In school, we are told that our language, Cantonese and Traditional Chinese, is no longer a valuable or legitimate language, and we should adopt Mandarin and Simplified Chinese, the language of Beijing. A people that is used to the ideals of democracy, justice and freedom of speech is finding ourselves more heavily censored every day. A people that used to trusting our police officers and our courts to protect small citizens is finding disappointments in the news every day. Increasingly, we are unable to trust in the authenticity and safety of food we eat, the water we drink, the news we read. We are told that because we are economically poorer than Beijing, we are nothing, our cultural, our language, our values, are nothing. We are pigs, we are dogs. Or so we are told.
The football field is one place where football fans, at least, can find some temporary respite from oppression, assert our identity and find some semblance of dignity. This is one of the most significant power of sports, and as the largest sporting organization in the world, I am sure you are more aware of this than we are.
Please do not penalize the Hong Kong Football Association. For Hong Kong football fans, "The March of the Volunteers," the National Anthem of the People's Republic of China is symbolic of all the aforementioned oppression we feel. When we boo, it is a boo against oppression, against militaristic nationalism, against the disregard of human rights and democracy, and against a lot of other evils but we mean zero disrespect to either our football team or the opposing teams. We have refrained from booing in our game against Team China, because that would have been disrespectful for the athletes on the opposing team.
Booing "our" national anthem is one of the increasingly few ways that we are able to safely make a political statement against our oppression and the encroachment of our values and identity. Please do not join in the ranks of our powerful oppressors and allow us our small, harmless, protest.
Hong Kong is a region of faithful football and FIFA fans. In our city, you will have a difficult time finding a boy who does not own at least one FIFA football jersey or football. Please do not disappointment us by turning your back on us.
Sincerely,
The fans who boo.