To congressman Jim Renacci to help a family fight for social security support
22
people have signed this petition.
Add your name now!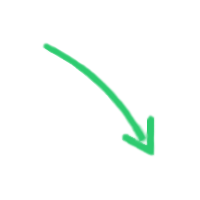 22

people

have signed.

Add your voice!
Maxine K.
signed just now
Adam B.
signed just now
We had a normal courtship, got married, had great jobs.. and decided to have a little one. 5 days after trying we knew she was in there, and the test was positive! Pregnancy was great, both the struggles and the joy. Fast forward to birth.. went ok.. then the complications. We went directly home.. very sick.. i couldn't think or remember a thing.. I couldn't even walk to the bathroom. We went to every doctor on base, we got things like "you have low electrolytes" ect. Brett was due to deploy.. I am now blacking out everyday.. struggling to live and breathe and even to eat.. I don't have the strength to get out of bed, my heart races out of control.. with no choices, I board a plane with my new born daughter, and head to ohio.. They found me pale.. shaking.. blacking out and clinging to my new born. It was all a blur.. they took savayah to hold her and the pilot wanted to emergency land our plane.. fast forward 30 days.. I am hospitalized and red cross is calling bretts ship telling them to send him home now. That I may not make it any longer, to come home to say goodbye to his wife, I was dying. I was terrified. I made it this far.. We learned how to use a picc line for iv meds, wheelchair and a defibrillator that stays in our room just incase my heart stops.. I am in the hospital for months at a time.. When i finally get discharged I'm only out for maybe a day or too.. maybe a week if we're lucky. The only thing they can find is reactivated EBV.. it's progressed to taking out my immune system completely, and has now effected my heart.. and have swollen lymph nodes in my neck that need CTed every 3 months as the ebv can cause cancer of this sort. They suspect lymphoma now and will be able to byopsy when we figure out our insurance again :/ Now they have placed a picc line in my arm that leads to my chest.. its terrifying. My husband brett has been amazing. He makes sure I get all my meds on time, can now run my iv, helps me eat, shower, dress and holds me when it gets to much. I am bedridden.. I hear our daughter savayah growing up from down the hall, and all I want to do is be able to hold her.. the EMS crews know who I am now as soon as we send the call in. They have to come in a few times a week to save me from crisis. Usually with my heart rate going over 190 beats per minutes, my potassium or magnesium is almost at zero in two days for no reason, I black out and can not stand again. We cant find any doctors in ohio treat EBV.. We finally found a dr who does, and made plans to go to him in Michigan. Just a there hour drive for us. We called to make an appointment to find he has passed at the age of 87 in October last year. No one is continuing on for him, and his past paitents where advised to try on their own to find other doctors. Our only lead is dead. We have seen over 60 specialists, in just about every specialty there is, and they keep pushing us off to others. We plan to continue to fight. In the pain of all this.. our insurance has stopped now and out of pockets are getting more than we can handle. The payments for the wheelchair and defibrillator are in collections, not to mention the thousands of medications they have tried.. even when they suggested OTC vitamins, supplements, heat and cold, oils and basically anything and everything else. It's jus getting to be too much, now I go with out the medication and am fight so hard for ssd, Losing my job hit us hard two years ago.. Everything continues to get worse the harder we try to get better. I've never had a credit card before this, have always worked hard to earn my keep.. now that is not the case.. credit cards help us eat and fill meds.. social security doesn't understand that I am so sick, needing daily IV infusions, constant hospital stays, and medical supplies for home.. Even the doctors don't understand how to treat it, only the symptoms.. I continue to fight for it... Yet I am so sick everyday I need Brett to have to carry me to the restroom most times. I've lost all individually.. Getting bathed seems like a dream right? Not when you cry because you are so sick you even need some to help soap you because you can't do it on your own. Not when you need someone to help you stand up and help you dry off so you don't crumble to the floor. Too weak to stand on your own, just trying to calm your heart rate and breathing. We try everything we are told.. and research everyday. I am hopeful still, even with every wall we have hit trying to get help and every let down.. All I want to do is see my little girl grow up... I want to see her and play with her.. I love her to death.. I am trying and will never ever stop.. The hospital stays are almost literal torture.. The inhuman things they do to try to gain knowledge.. Only to tell you each time they can not help. They see the problem, yet there is no solution for this yet.. I'm so broken, sick and let down, but I continue to fight. I fight for savayah,I fight for Brett.. I fight for simply being able to catch her when she falls and to kiss the booboos instead of hearing it from a room, not know what happened, hearing brett love and hold her as tears stream down my face because a mommy should be able to help. I apologize for this.. but we really need a bit of help. We are researching and traveling as far as the car and my health will take us. Please support this small family in the fight to get better. ♡
In 5 months time, If I am not better brett will not be able go stay home any longer. We are not exactly what to do from there, since we will not only lose our income, but our health insurance as well.. We are fighting to be better.. but are still no closer to help in that


UPDATE: 5 months are up, they stopped our only income, insurance.. everything, no one was notified, not even his command, the honorable discharge paper work has not been sent, meaning we can not even reach out for help.. not even unemployment until his job starts, which can not start without that form either, all income stopped, all insurance, prescription and everything, we can't even get the VA to help without that form, meds can't be refilled and even the cancer scans can not be performed. On the way to the lymph node dissection to test for lymphoma, they called us to tell us our insurance lapped.. that's when we (and everyone even his command) found out it was all stopped suddenly before the date it was suppose to. Yet no form to help us get ourselfs help either. Stuck in the middle..