To the Catholic hierarchy on the Revision of the Catechism
12
people have signed this petition.
Add your name now!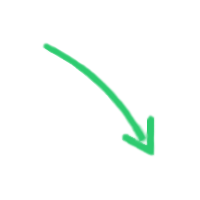 12

people

have signed.

Add your voice!
Maxine K.
signed just now
Adam B.
signed just now
Canon 212 of the code of Canon Law of the Catholic Church states:
"It is a right and duty of the faithful to help their pastors pursue the common good of the flock."
Therefore, the laity has a duty to manifest to pastors any concern about whatever may wound the Mystical Body of Christ and may inflict severe damage on society. This revision, as it stands, has the potential to severely damage society's understanding of and ability to protect the Right to Life.
The recent revision of the Catechism of the Catholic Church, No. 2267, states that "the death penalty is inadmissible because it is an attack on the dignity and inviolability of the human person."
This revision has produced four results:
Widespread belief in the public forum that the Catholic Church is now teaching that the death penalty is intrinsically evil,
The serious possibility that the ignorant or the wicked will use this revision to equate opposition to capital punishment for convicted murderers with opposition to abortion: capital punishment for the innocent unborn, when there is no moral equivalence between these issues,
The serious possibility that many Catholics will fall away from the Faith in the mistaken belief that the Church is teaching a contradiction of its previous doctrine; that what was moral for nearly two thousand years of the Church's history is now suddenly immoral, due to "an increasing awareness," and that such an "about face" on morality cannot be the action of the Holy Spirit,
Public denunciations of the Catholic Church by various media personalities claiming the Catholic Church:
a) has changed her age-old, God-given doctrine on the lawfulness of capital punishment, and doing so
b) has failed in her mission to "guard the good deposit entrusted" to her [2Tim 1:14], "the faith which was delivered once for all…"[Jude1:3],
c) has contradicted St. Paul who wrote in his epistle to the Romans that a legitimately authorized human government "does not bear the sword for nothing" [Rom 13:4],
d) has contradicted God the Creator, Who ordered,
"Whoever sheds man's blood,
By Man his blood shall be shed,
For in the image of God
He made man." [Gen 9:6]
This verse states that death is an appropriate punishment for capital crimes against one's fellow man because of the dignity of the victim.
Therefore, we, the undersigned, respectfully petition the Catholic hierarchy to clarify the revision within the Catechism,
to state unambiguously that the death penalty is not and has never been intrinsically evil, and so make this revision a true and obvious development of doctrine, and
to state unambiguously that opposition to the death penalty cannot be equated with opposition to abortion, because abortion is always intrinsically evil.