TMNT Movie Petition. Mutants Only. No Aliens Allowed.
39
people have signed this petition.
Add your name now!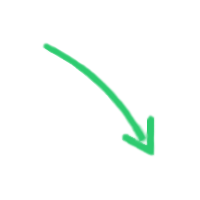 39

people

have signed.

Add your voice!
Maxine K.
signed just now
Adam B.
signed just now
Apparently, for the first time, their origin will be significantly-altered, eliminating all traces of their transformation by "radioactive mutagen" and other similar concepts. Instead, this time around, the Turtles will be ALIENS! So, technically, does that disqualify them as "mutants?" Say it ain't so, Michelangelo? According to Bay at Nickelodeon Upfront last week: "When you see this movie, kids are going to believe one day these Turtles actually do exist when we are done with this movie. These turtles are from an alien race, and they are going to be tough, edgy, funny and completely lovable." While the film will be helmed by Wrath of the Titans and Battle Los Angeles director, Jonathan Liebesman, it is clear that it will attempt to revamp the franchise into something "Bay-esque" and completely different than the one that captured the imagination of kids in the late-80's and early-90's. This is unexceptable. A change need's to be made to the script or it need's to be scrapped alltogether and start a new script from scratch. Please join me in petitoning Jonathan Liebesman and Michael Bay's production company Platinum Dunes for this very bad alien concept. Let's let them know our disdain for this idea and voice our opinion that we do not like them radically changing the turtles orgin story. We must let them know that we will ban together as a group and boycott the movie if it is released in it's current state. So help sign this petition and make it known that we will not stand for this. The TMNT are a very important part of our pop culture. We are all for a fresh and interesting take on the turtles to introduce them to a new generation. However, this is not how you go should about it. This alien concept takes it too far and completely bastardizes everything that made the TMNT unique in the first place. It's time to stand our ground and show them that we will not stand for this.