Title IX Discrimating Against Male Athletes
82
people have signed this petition.
Add your name now!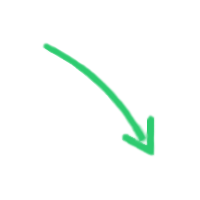 82

people

have signed.

Add your voice!
Maxine K.
signed just now
Adam B.
signed just now
Title IX is part of the Educational Amendments of 1972 that states, "No person in the United States shall, on the basis of sex, be excluded from participation in, be denied the benefits of, or be subjected to discrimination under any education program or activity receiving federal financial assistance." This law was not intended to be applied to school athletics but has been one of the most important pieces of legislation used to build parity for women in collegiate sports. As a result of this law, female participation in colligate sports has risen from 30,000 to 150,000 in a matter of years, to make it now equivalent to male participation. 2000 more collegiate female teams than male teams have been created since 1972 putting incredible pressure on school budgets and funding, resulting often in the cutting of male non-revenue sports to meet Title IX's parity requirements. Title IX has several ways a school can prove that it is meeting its parity requirement, but only one is objective enough that it is unquestionably the one to follow and that is to show proportionality of sports' participation by gender to academic enrollment. Since most universities actually have more female students to male student bodies, then they must have more females on their athletic rosters as well; regardless of interest or equivalency in necessary roster size to field the sport and this is exactly what is causing reverse discrimination against male athletes.
It is impossible for colleges' to comply with Title IX without eliminating male sports because of a basic theory of economics; there is not enough demand to support the supply. 49% of high school boys participate in school sports, while only 33.7% of females participate. High school sports participation is as open for women as it is for men, so how do you expect to fill even more female rosters just four years later, when athletic proficiency should have been cultivated years and years before to be ready for the collegiate level. The only way get parity is to cut male athletic teams because of lack of demand for female roster spots. The most objective standard to gauge interest in athletics can be found in college intramurals. No one is recruited, paid or needs to necessarily be proficient to play intramurals, so it is an excellent gauge of "interest" and demand. 15 million students play intramural sports in college, yet only 38% are women. Why is that? That is because women have less interest in sports as a group as a whole. Equal demand is not present for female athletes; yet, with a quota system, female athletes get more opportunities as they make up more of the college population. So, how do you expect to field an equal number of collegiate teams for males and females when there is a significantly low demand for women sports? The path of least resistance is to simply cut male opportunities to force parity with female interest.
The biggest issue with Title IX's application is due to the high revenue sport of football. You cannot comply with Title IX with it but you cannot cut off the hand that feeds you either. Football has no female equivalent sport in terms of amount of scholarships and roster spots. It is a beast of a sport that has 115 roster spots that requires 85 scholarships. This means female sports have to be overcompensated in the other gender symmetric sports (like soccer which have the same roster needs for women as it does men) – and/or male sports get cut from scholarships and suffer reduced roster sizes. Economically, you can't take away football because it funds all other sports and even many academic scholarships (by the way that the majority go to women!). Counter intuitively, this is not necessarily good for females either. In the gender symmetric sports, there are as many as 30% more players rostered on female teams than there are on the same men's teams. Look at almost any large university soccer roster for men and women and there is no explanation why female rosters are so much larger. The female game plays with the same number of players on the field, the same number of minuets and the same lack of revenue generation. The only effect of an inflated women's soccer roster over that of men is that less men get an opportunity to play for their school and more women sit the bench. If you are playing the same sport, whether it be male or female, it is not fair to the women who don't receive quality playing time due to inflated roster size nor is it fair to the men who are not offered a spot on the team to keep their sport roster size down to compensate for football rosters.
Title IX inevitably leaves colleges no choice but to cut male sports in order to create an unnatural, compliance "parity." The low profile male sports have been the first to go. Men's gymnastics have lost 92% of their teams since the implementation of Title IX while women's gymnastics has gained almost 5 times as many teams. Men's wrestling has lost 171 programs in the same time frame. Even when there is money, some schools have to cut male rosters to meet the lack of female demand as women's scholarships go untaken in women's rowing, golf and other less popular sports. 30% of schools that have women's swimming teams has no men's team. Men's track and cross country rosters are often materially smaller than women's for schools that even field men's teams despite many universities having the money and funding to support both a male and female counterpart of these sports.
Title IX was enacted to create equality for men and women's college sports. Ironically, this has led to inequality because of the cutting of male sports to create the appearance of parity but it is also now working against women as colleges inflate women's rosters sizes in gender symmetric sports. There is a really a simple way we can fix this problem. If the compliance tests for the law were allowed to exempt or provide a waiver for the largest male and female team non symmetric sport from the quota count at each university, then football will not take all the male compliance spots from male shadow sports and an unnaturally stuffed female roster will not be counted in meeting compliance. As part of this waiver, all gender symmetric sports must be roster equivalent (i.e. if the men's soccer team has 25 players, then a women's team must have the same, not more). The biggest part of this fix is eliminating the unintended discriminatory effects that a football program has on a school. Football disrupts the quota system because of its enormous size and scholarship weight its equal calculations. Eliminating football rosters and scholarships from the objective prong of Title IX would then create a true equal parity of genders in sports and prevent inflated roster sizes for females; killing two birds with one stone.