Tin Pan Alley street co-naming
65
people have signed this petition.
Add your name now!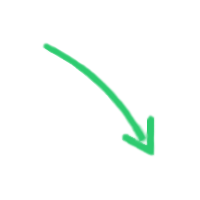 65

people

have signed.

Add your voice!
Maxine K.
signed just now
Adam B.
signed just now
Let's Call It "Tin Pan Alley"!
Please join us in recognizing this important place in our city's cultural and musical history by signing the following petition, urging the New York City Council to co-name 28th Street between Fifth and Sixth Avenues, "Tin Pan Alley".

Background:

Many people--musicians and historians alike--consider New York City's "Tin Pan Alley" the birthplace of popular music. It is, specifically, the length of West 28th Street between Fifth and Sixth Avenues. There, nearly 125 years ago this year, America's first music publishing companies were established. And in the decades that followed, from several of the historic buildings on that street, literally hundreds of composers sat at their pianos and turned out some of the most famous songs in American history.
(Some believe the name Tin Pan Alley was derived from the sound of the multitude of pianos coming from nearly every window in the buildings--"like so many tin pans clanging together"!)

Tin Pan Alley is as central to the existence and evolution of popular music as Memphis is to the blues, Nashville is to country, New Orleans to jazz. Yet even as its borders have expanded and blurred since its 28th Street beginnings, Tin Pan Alley will always be popular music's "Point A".

We believe the City and the community will benefit greatly by recognizing one of its most important artistic legacies. Residents and visitors alike will take notice and pleasure in happening upon the original 'Tin Pan Alley' as they walk down Broadway from Times Square (or up from Union Square). No other place on the planet can claim to be "the birthplace of popular music." It's already in the history books--we believe it should finally be on the street sign!

Some of Tin Pan Alley's biggest hits included:
"God Bless America" (Irving Berlin, 1918; revised 1938)




"Hello! Ma Baby" (Emerson, Howard, & Sterling, 1899)




"Bill Bailey, Won't You Please Come Home" (Huey Cannon, 1902)




"Give My Regards To Broadway" (George M. Cohan, 1904)




"Happy Days Are Here Again" (Jack Yellen, Milton Ager, 1930)




"Take Me Out to the Ball Game" (Albert Von Tilzer, 1908)




"Alexander's Ragtime Band" (Irving Berlin, 1911)




"Ain't She Sweet" (Jack Yellen & Milton Ager,1927)




"Sweet Georgia Brown" (Maceo Pinkard, 1925)




"Everybody Loves My Baby" (Spencer Williams, 1924)




"Baby Face" (Bennie Davis & Harry Akst, 1926)




"My Blue Heaven" (Walter Donaldson & George Whiting, 1927)




"The Band Played On" (Charles B. Ward & John F. Palmer, 1895)




"There'll be a Hot Time in the Old Town" (Hayden & Mertz, 1896)




"In the Good Old Summertime" (Ren Shields & George Evans, 1902)




"By The Light of the Silvery Moon" (Gus Edwards, E. Madden 1909)




"Down by the Old Mill Stream" (Tell Taylor, 1910)




"Let Me Call You Sweetheart" (Beth S. Whitson, Leo Friedman 1910)




"Swanee" (George Gershwin, 1919)




"Some of These Days" (Shelton Brooks, 1911)




"Way Down Yonder In New Orleans" (Creamer & T. Layton, 1922)



Leading Tin Pan Alley composers and lyricists include:

Irving Berlin




Hoagy Carmichael




George M. Cohan




George Gershwin




Ira Gershwin




Scott Joplin




Jerome Kern




Al Lewis




Johnny Mercer




Cole Porter




Fats Waller




Buddy DeSylva




Paul Dresser




Max Freedman



Sponsor
Brian Jones Lyle Greenfield BANG Music NY
Links
www.tinpanalleynyc.com
http://en.wikipedia.org/wiki/Tin_Pan_Alley

http://parlorsongs.com/insearch/tinpanalley/tinpanalley.php